This shiny, sentimental sweet from childhood calls for your favourite snacking apple. The versatile, short-season Honeycrisp is our kitchen director Kareen's (and her kids') go-to because it tastes as delicious as its name suggests.
Preparation
Line a baking sheet with a silicone mat or parchment paper.

In a saucepan, bring the water, corn syrup and sugar to a boil. Let boil, without stirring, until a candy thermometer reads 310°F (154°C).

Remove from the heat and stir in the food colouring. Watch out for splattering.

Tilt the saucepan slightly and dip the apples into the syrup one at a time, turning to coat. Let any excess syrup drip off. If the syrup thickens in the saucepan, gently reheat until fluid. Place the apples on the baking sheet and let cool completely at room temperature.
Note
The candy apples will keep for 3 days in an airtight container.
To help you with this recipe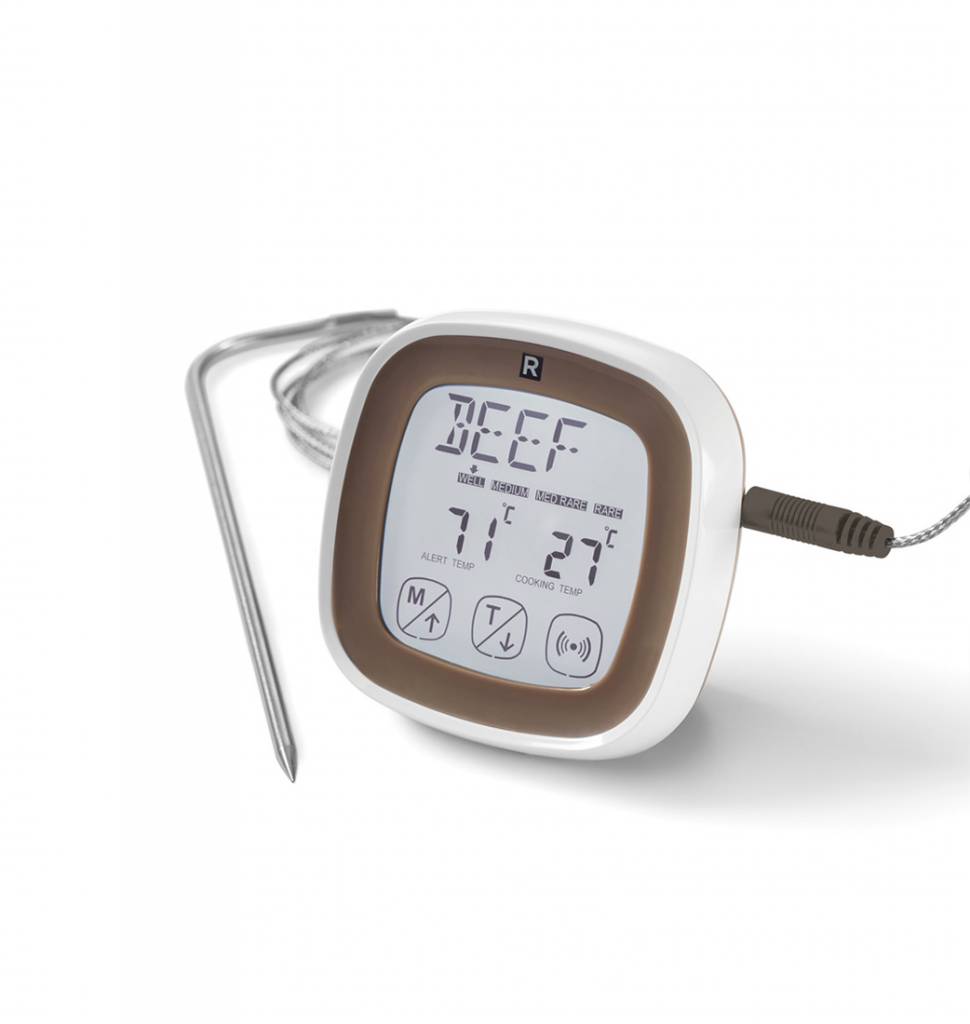 This thermometer is the secret to cooking turkey, chicken or cake to perfection. It can measure temperature directly in the oven thanks to its resistance to high temperatures.
38.99 $
SHOP NOW