Firm, juicy, brilliant red and so, so sweet, cherry tomatoes are our top choice in this zingy recipe.
Preparation
Rosé Sauce
In a large skillet over high heat, cook half of the tomatoes at a time in the olive oil until they are roasted, about 5 minutes. Transfer to a plate and set aside. Over medium heat, add the garlic and bay leaves to the skillet and cook until the garlic is golden. Deglaze the pan with the wine and reduce until almost evaporated.

Reserve 12 tomatoes for garnish. Place the rest of the tomatoes back in the skillet. Add the broth and cream. Let simmer over medium heat for 15 minutes, stirring occasionally. Remove the bay leaves. Transfer to a blender and blend until smooth. If the sauce is too thick, add more broth. Return to the skillet and keep warm. Season with salt and pepper.
Spaghetti
In a large pot of salted boiling water, cook the spaghetti until al dente. Remove from the heat. Add the zucchini spirals to the pasta for 30 seconds. Drain. Lightly oil the pasta and zucchini.

In a bowl, carefully combine the arugula, feta and oil. Season with salt and pepper.

To serve, ladle rosé sauce into the bottom of four serving plates. Add the pasta and zucchini. Garnish with the arugula mixture and reserved cherry tomatoes.
To help you with this recipe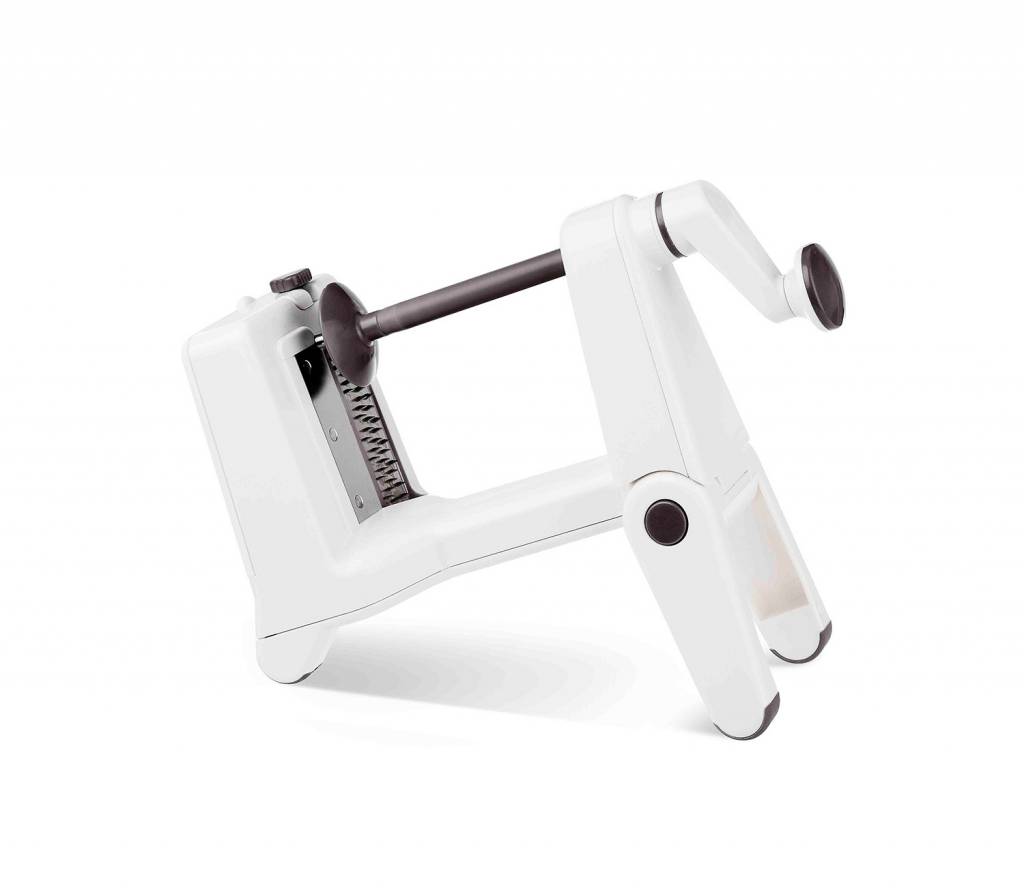 The spiralizer creates pretty ribbons out of zucchinis, sweet potatoes or apples. Slices thicker or thinner juliennes with the three blade options. Its non-slip feet and downward angle are ergonomic.
39.99 $
SHOP NOW