This restaurant-worthy treat has a secret: Its rich, chocolatey ganache is butter-free and made with 15% cream instead of the full 35%. Despite the lower fat content, it doesn't compromise on flavour or on that smooth, melt-in-your-mouth consistency. Shards of pistachio dacquoise (nut meringue) add a welcome layer of texture, while the tartness of the orange syrup and the hit of acid from the orange segments bring balance and brightness.
Ingredients
Dacquoise
Ganache
Orange Syrup
Preparation
Dacquoise
With the rack in the middle position, preheat the oven to 250°F (120°C). Butter an 8-inch (20 cm) square baking pan and line with parchment paper, letting it hang over two sides.

In a small food processor, finely chop the almonds and pistachios with the cornstarch.

In a bowl, whisk the egg white and cream of tartar with an electric mixer until foamy. Gradually add the sugar, while whisking, until stiff peaks form. Fold in the nut mixture with a spatula or whisk. Spread evenly in the baking pan.

Bake for 35 minutes. Let cool completely in the pan. Pass a thin blade between the pan and the dacquoise. Unmould and break into pieces.
Ganache
Meanwhile, place the chocolate and cardamom in a bowl.

In a small pot, bring the cream to a boil. Pour over the chocolate and let sit for 1 minute without stirring. Whisk the mixture until smooth. Cover and refrigerate for 2 hours. The ganache will keep for 1 week in an airtight container in the refrigerator.
Orange Syrup
In a separate small pot, bring the orange juice and sugar to a boil. Let reduce by half. The syrup will keep for 1 week in an airtight container in the refrigerator.

On a work surface, supreme the oranges by removing the skin, pith and membrane with a knife and divide into skinless sections.
Assembly
On each plate, place a quenelle of ganache, about 3 tbsp (45 ml) in size. Add a few segments of orange and a few pieces of dacquoise. Drizzle with orange syrup. Sprinkle with chopped pistachios, if desired.
To help you with this recipe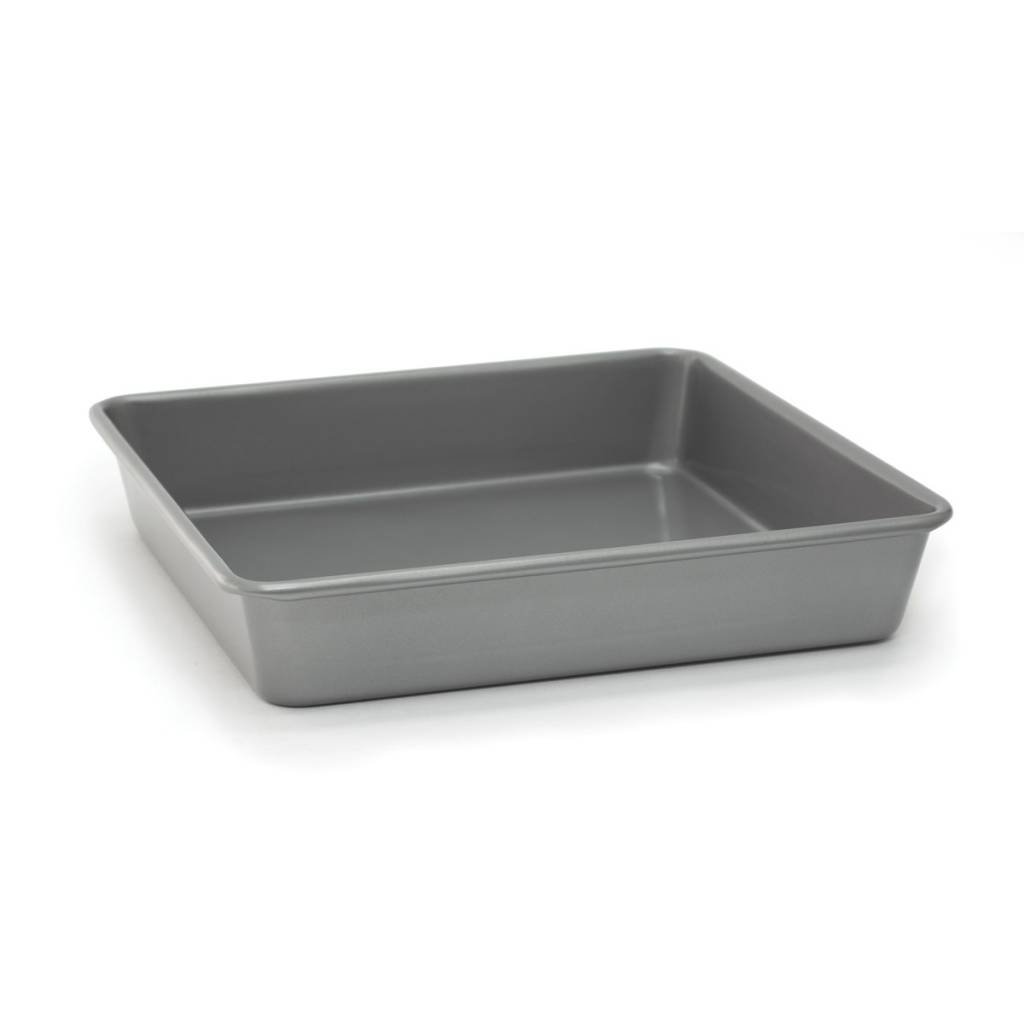 This non-stick square pan is the ideal size for baking granola bars, date squares or sugar fudge. Its durable non-stick coating and slightly rounded corners ensure even cooking as well as easy unmoulding and cleaning.
17.99 $
SHOP NOW