We've got your veggie needs covered with these peppy little stuffed peppers (available year-round) that are sure to bring a pop of colour and dash of spice to the table. Stuffed with bulgur cooked in carrot juice for added flavour, currants, pine nuts and a ground spice blend (white pepper, cloves, ginger and nutmeg), these bundles look their best when bursting at the seams.
Preparation
In a pot over medium heat, soften the onion and garlic in 1 tbsp (15 ml) of the oil. Add the bulgur, half the pine nuts, the currants and spice blend. Continue cooking, stirring constantly, for 30 seconds. Add the carrot juice. Season with salt and pepper. Bring to a boil. Simmer, covered, over low heat for 10 minutes. Remove and let sit, covered, for 5 minutes. Transfer to a bowl and let cool for 15 minutes.

Meanwhile, cut the stem ends off the bell peppers and remove the ribs and seeds.

With the rack in the middle position, preheat the oven to 400°F (200°C).

Stir the egg into the bulgur mixture. With a small spoon, generously fill each pepper with the mixture, pressing down lightly to pack in the filling.

In a large ovenproof skillet over medium-high heat, brown one side of each pepper in the remaining oil. Turn the peppers over. Add the broth and bring to a boil. Transfer the skillet to the oven and bake for 20 minutes or until the filling is cooked and the peppers are tender. Garnish with the remaining pine nuts and the arugula. Drizzle with the vinegar.
To help you with this recipe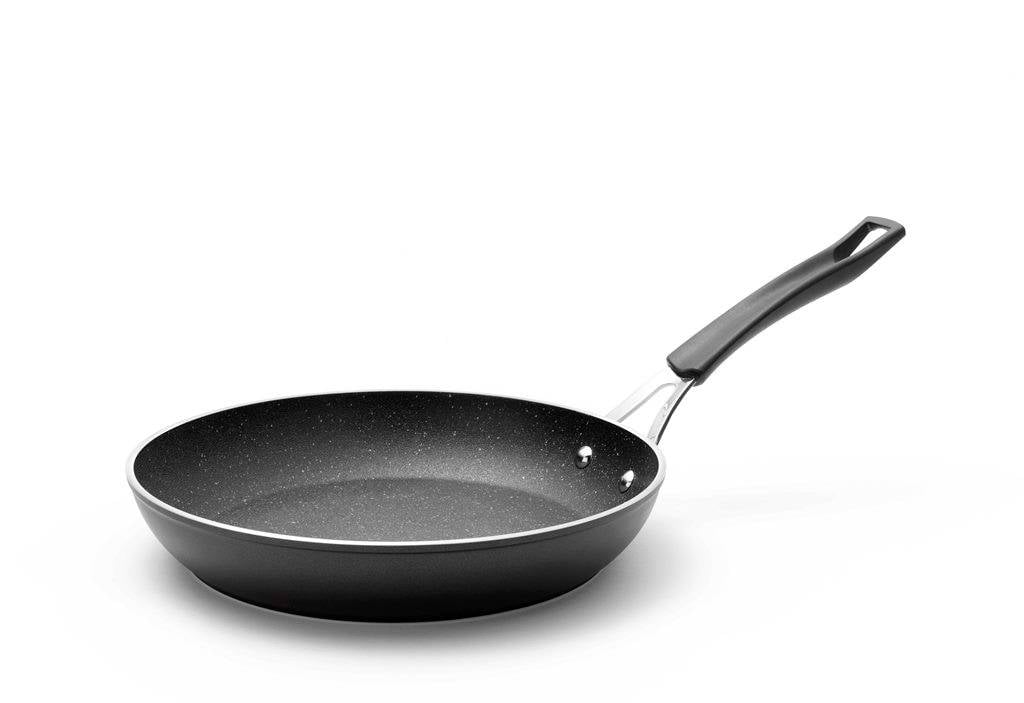 This forged aluminum frying pan is made with The Rock technology, a high-tech process that makes the pan three times more resistant than regular Teflon finish.
61.99 $
SHOP NOW