Make this Thai-inspired braised beef in your RICARDO electric pressure cooker or Instant Pot.
Ingredients
Beef
Fresh Herb Salad
Preparation
Beef
In a pressure cooker over high heat, brown the beef pieces in the oil on all sides. Season with salt and pepper. Set aside on a plate.

Add the remaining ingredients and bring to a boil while stirring. Return the meat to the pressure cooker.

Close the cooker and bring it to pressure. Reduce the temperature to medium (or just enough to maintain pressure) and cook for 45 minutes. Remove the pressure cooker from the heat and let the pressure release. You can speed up the process by running the cooker under cold water. If using an electric cooker, press the valve to release the steam before opening.

Open the pressure cooker. Remove the meat and set aside on a plate. Pass the sauce through a sieve set over a skillet. Discard the aromatics. Over high heat, reduce the sauce until it thickens, about 10 minutes. Return the meat to the sauce and toss to coat.
Fresh Herb Salad
In a bowl, combine all the ingredients, except for the lime wedges.

Serve the braised beef topped with the salad. Garnish with lime wedges and serve with rice, if desired.
Note
Instead of using a pressure cooker, the meat can be cooked in a covered pot in the oven at 325°F (165°C) for 3 hours.
To help you with this recipe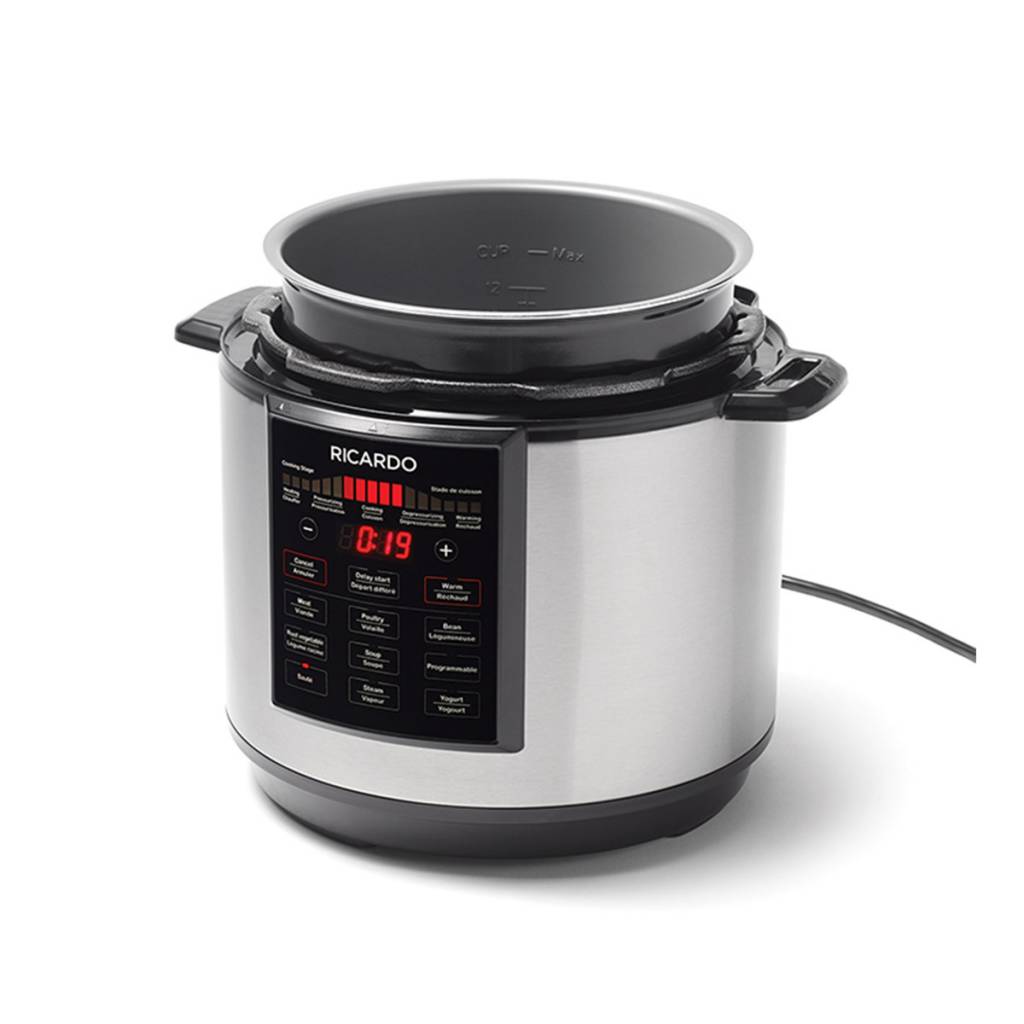 The RICARDO 6.3-quart (6 litre) pressure cooker lets you make delicious and flavourful meals bursting in record time. Both safe and efficient, it can prepare homemade broths, legumes, chicken, stews and even yogurt!
119.99 $
SHOP NOW