All you need is our simplified pastry dough (similar to what the pros call a basic semi-laminated or layered yeast dough) to make these chocolate croissants. A cinch to prepare from scratch, we have just the recipe to get you started. We folded our dough once to get a crumb—the soft interior of a pastry or baked good—that was more dense than a croissant, but with a buttery taste and texture all the same. Our tests using 64% dark chocolate also gave us the ideal result: It falls apart and melts as soon as it hits your mouth.
Preparation
Line a baking sheet with a silicone mat or parchment paper.

On a lightly floured surface, roll out the dough to form an 18 x 10-inch (48 x 25 cm) rectangle that is 1/4 inch (5 mm) thick. Cut the sides slightly to straighten them out. Cut the dough into 8 equal rectangles measuring 10 x 2.5 inches (25 x 6 cm) each.

Divide the chocolate evenly among the rectangles by making a first line of chocolate 1 inch (2.5 cm) from one of the short edges, and a second line 2 inches (5 cm) from that same edge. Roll the edge of dough up over the first line of chocolate, then keep rolling to make 4 more turns. Place the dough rolls seam side down on the prepared baking sheet, spacing them out evenly. Cover with plastic wrap. Let rise at room temperature for 1 hour or until the dough has doubled in volume.

With the rack in the middle position, preheat the oven to 350°F (180°C).

With a pastry brush, gently brush the dough rolls with the beaten egg, covering them completely.

Bake for 25 minutes or until golden. Let cool on a wire rack.
To help you with this recipe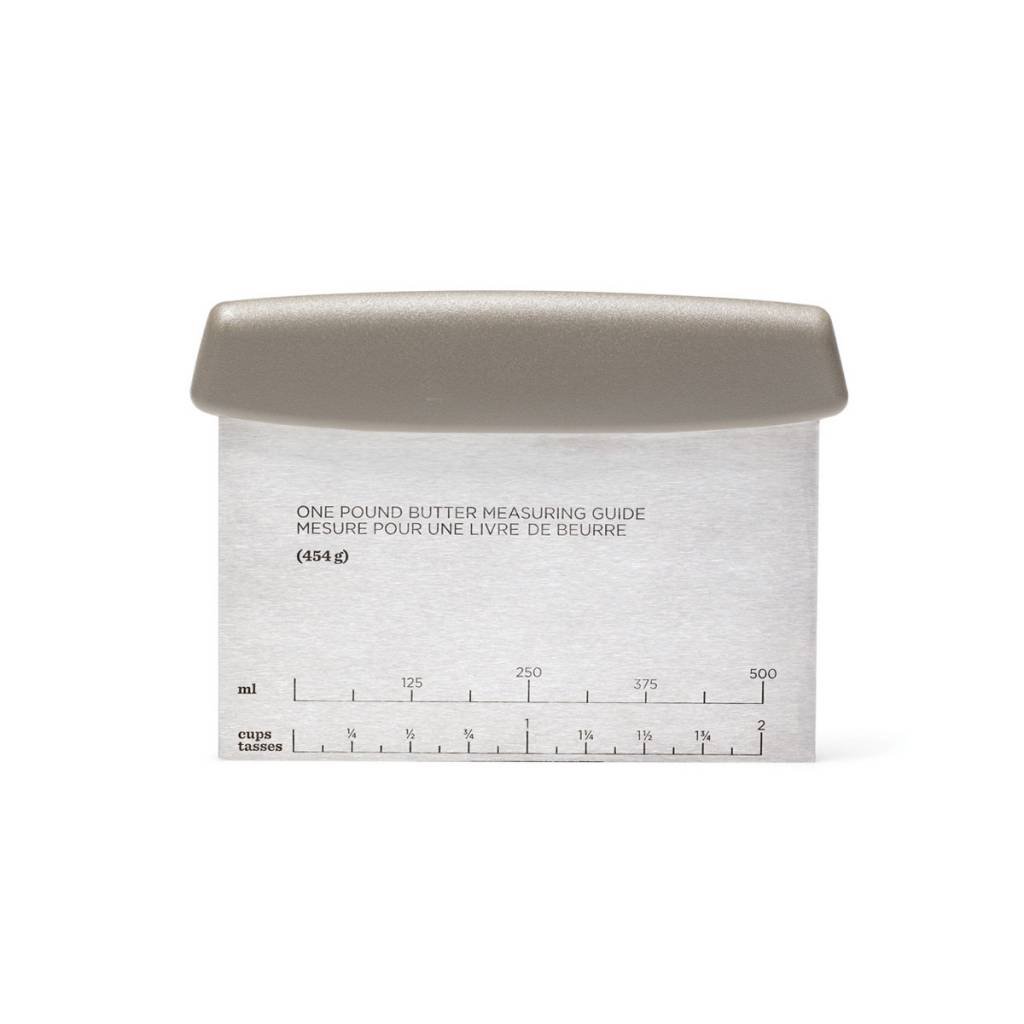 The RICARDO pastry blender and scraper is perfect for blending and dividing the dough into equal parts. The bevelled blade is ultra-durable, and the ergonomic handle provides a comfortable grip. It can also be used to scrape and organize excess dough and flour on a work surface.
10.99 $
SHOP NOW