We had time to squeeze in one last meal before hitting the road the next day. Everyone had a job to do while preparing the light lunch of handmade Swiss chard and ricotta ravioli: portioning out the dough, making the filling, stuffing and pinching them closed, and chopping the chard stems for garnish. We enjoyed gathering in the kitchen and making them together, but the ravioli taste just as good prepared in advance and frozen. Rustic yet refined, this pasta dish was the perfect way to end our wintry weekend getaway on a lasting note.
Ingredients
Dough
Filling
Garnish
Preparation
Dough
In a bowl, combine the flour and salt. Add the remaining ingredients and mix just until smooth. Cover in plastic wrap and let rest at room temperature for 30 minutes.
Filling
Meanwhile, in a large skillet over medium heat, soften the chard leaves in the butter until wilted. Season with salt and pepper. Transfer to a bowl. Stir in the remaining ingredients, except for the chard stems. Adjust the seasoning.

Form the dough into balls of about 1 tbsp each. Roll each ball into a 3-inch (7.5 cm) disc. Place 1 tbsp of the filling at the centre of each disc. Brush the border with a small amount of water and fold the discs into half-moons. Press the dough around the filling to get rid of any air bubbles. Set aside on a large plate and cover with a clean dishtowel or plastic wrap.

In a pot of salted boiling water, cook half of the ravioli at a time for 5 minutes. With a slotted spoon, remove them from the water and transfer to a lightly oiled baking sheet.
Garnish
Meanwhile, in the same skillet over medium-high heat, soften 1 cup (110 g) of the chard stems (reserve the rest for another use) in 1 tbsp of the butter. Season with salt and pepper. Set aside in a bowl.

In the same skillet over medium heat, lightly brown half of the ravioli at a time in the remaining butter, about 2 minutes per side. Divide the ravioli among six plates and garnish with the chard stems, pine nuts, parsley and cinnamon.
To help you with this recipe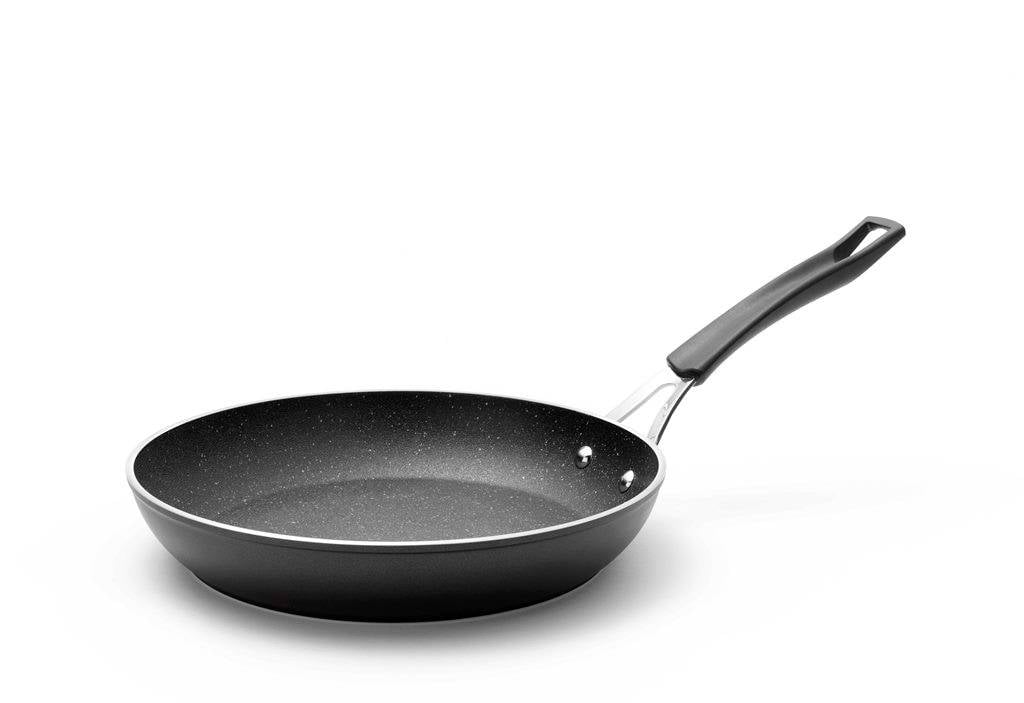 This forged aluminum frying pan is made with The Rock technology, a high-tech process that makes the pan three times more resistant than regular Teflon finish.
61.99 $
SHOP NOW