Loosely based on a classic larb (minced meat salad), this recipe is an exhilarating trip for your taste buds. Designed to be eaten informally and family-style, we take ground chicken into Southeast Asian territory with deep soy-based seasonings, aromatic lime leaves, lemongrass and a refreshing blast of herbs.
Preparation
In a large non-stick skillet over medium-high heat, cook the chicken in the oil, breaking it up with a wooden spoon, for about 10 minutes.

Add the onion, garlic, chili peppers, lime leaves, lemongrass, soy sauce, fish sauce, sugar and lime juice. Turn the heat to high and continue cooking until the chicken is cooked through, about 3 minutes. Remove the chili peppers and lime leaves.

Divide among four bowls and garnish with the green onions, cilantro and mint. Serve with lime wedges and rice, if desired.
Note
This recipe is also delicious with ground or minced turkey, pork, beef or duck.
To help you with this recipe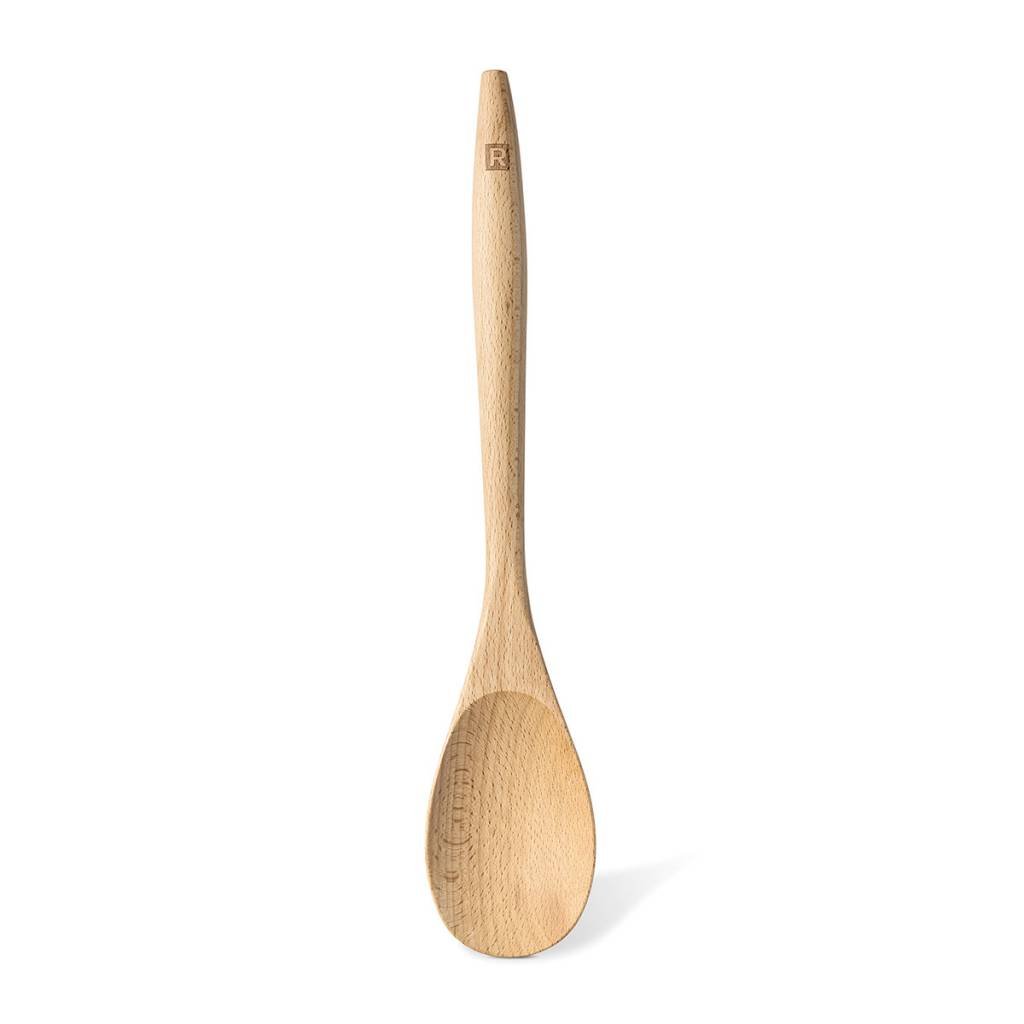 This versatile RICARDO beechwood spoon makes sure you will never scratch the surface of your pots and also preserves the taste of food. We like the ergonomic handle and wide, deep head designed to mix and serve generous portions of sauce or food.
11.99 $
SHOP NOW