We used Chebooktoosk oysters from New Brunswick for this superb dinner-party recipe, but any East Coast oysters will do fine—garnished with crisp, quick-pickled samphire, cool cucumber and threads of anise-like dill. Canadian oysters are as green and sustainable as they get: Bottoms up!
Ingredients
Pickled Samphire
Oysters and Garnish
Preparation
Pickled Samphire
In a small pot, bring all of the ingredients to a boil. Simmer for 2 minutes and remove from the heat. Transfer to a jar and let cool. Cover and refrigerate for 1 hour. The pickled samphire will keep for 1 month in an airtight container in the refrigerator. This recipe makes enough to garnish up to 8 dozen oysters. Also delicious in salads, in a remoulade or as a garnish for fish.
Oysters and Garnish
In a bowl, combine 1/4 cup (60 ml) of the pickled samphire with the cucumber and dill. Season with pepper. Set aside to marinate for 15 minutes.

Meanwhile, shuck the oysters and detach the meat from the shell. Arrange the oysters on a bed of crushed ice.

Garnish the oysters with the samphire mixture, to taste.
Note
Discard the bottom end of the main stem of the samphire if it is too woody. Fresh samphire (also sold as sea beans or sea asparagus) is available in some grocery stores and fish markets. Alternatively, bottled marinated samphire, also available online and in some stores, can replace pickled samphire in this recipe.
Eco-friendly tip: Thanks to soil-friendly calcium carbonate, oyster shells make excellent compost! Simply give them a good wash, break them up and add them to your garden.
To help you with this recipe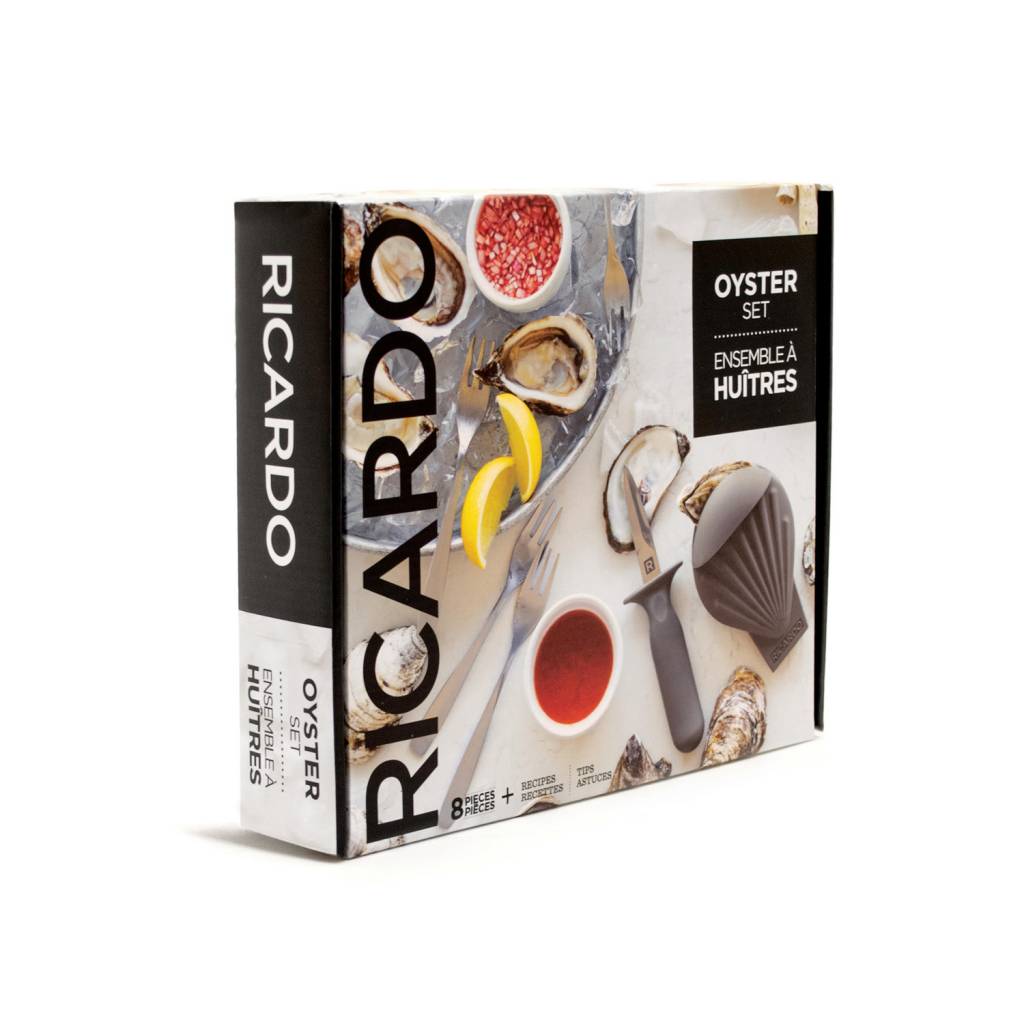 The RICARDO oyster set was specially designed for shellfish lovers! It comes with a convenient oyster holder with a non-slip coating and finger guard, providing for safe shucking. The sturdy bevelled blade of the oyster knife lets you easily tackle the toughest oyster shells.
39.99 $
SHOP NOW