Make this cozy poached chicken and homemade chicken broth in your RICARDO electric pressure cooker or Instant Pot.
Preparation
In the pressure cooker, combine all of the ingredients. Season with salt. Cover and select the Poultry function. Set the machine to cook for 30 minutes.

Let the pressure release naturally (about 15 minutes), and remove the lid. Transfer the chicken to a plate and let cool before deboning and removing the fat. Strain the chicken broth through a sieve and compost the bones, vegetables and spices. Let the broth cool, then cover and refrigerate to allow the fat to rise to the surface and congeal, if desired. Degrease the chilled broth before using or freezing.

The broth will keep for 4 days in an airtight container in the refrigerator, or for up to 6 months in the freezer. Use in soups, risotto, sauces, etc. Use the cooked chicken in salads, sandwiches, rice, pasta, quesadillas, soups, etc.
Note
Add just enough water to reach the maximum capacity line on the inside of the pressure cooker.
To help you with this recipe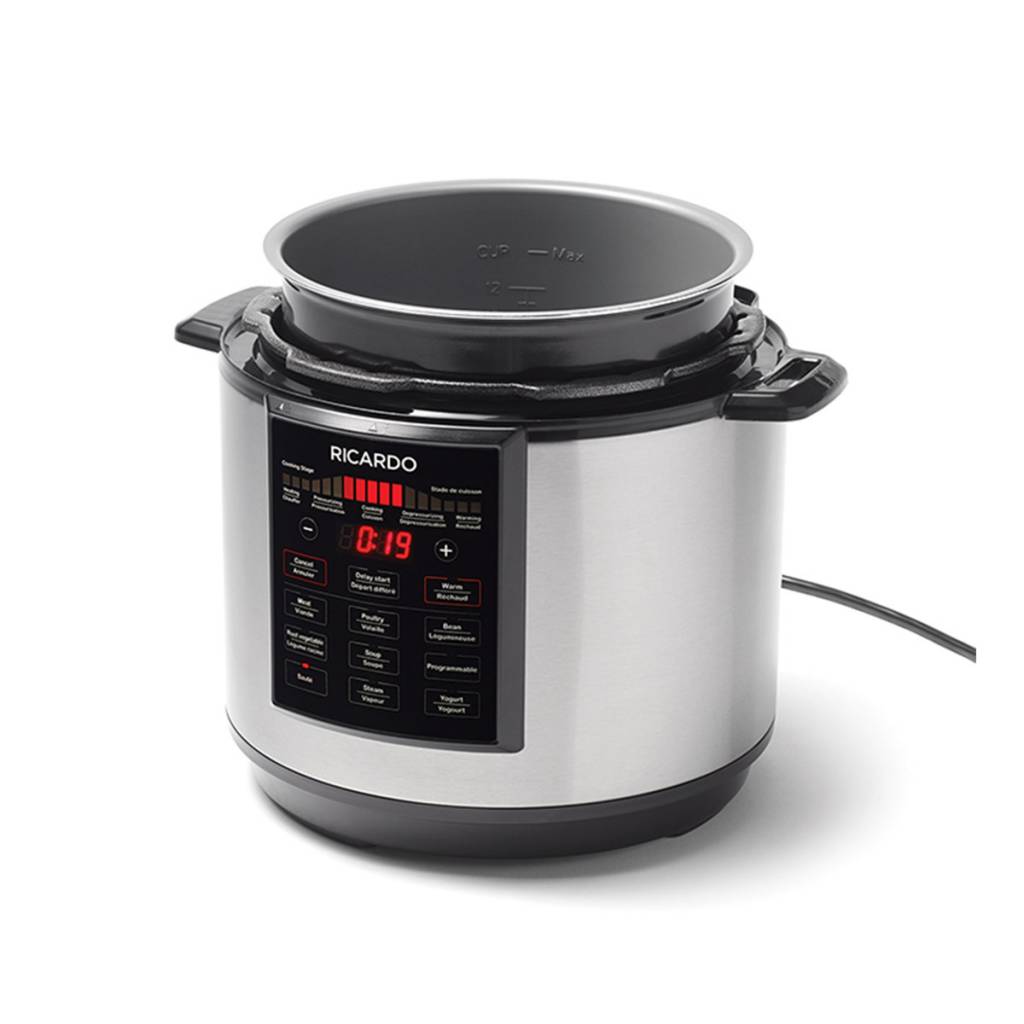 The RICARDO 6.3-quart (6 litre) pressure cooker lets you make delicious and flavourful meals bursting in record time. Both safe and efficient, it can prepare homemade broths, legumes, chicken, stews and even yogurt!
119.99 $
SHOP NOW