In some Latin American countries, the hearty combo of rice and beans is known as casamiento, or marriage, because these two ingredients are made for each other. A base of fried garlic, onions and jalapeño pepper deepens the flavour and anchors the seasoning of ground coriander, cumin and turmeric.
Preparation
Select the pilaf mode on the rice cooker. Preheat for 3 minutes (see note).

In the rice cooker bowl, soften the onion, garlic and jalapeño in the oil. Add the rice and stir for 2 minutes or until it is translucent. Add the spices and cook for 30 seconds, stirring all the while. Add the broth and black beans. Season with salt and pepper.

Cook, covered, for about 45 minutes. The rice will be ready when the rice cooker switches to warm mode. Garnish with the cilantro, if desired.
Note
If you do not have a rice cooker, you can make this dish in a pot on the stovetop. Cook over low heat in a covered pot until the rice is tender and has absorbed all of the liquid, about 25 minutes.
If desired, after cooking the rice, you can add 1 1/2 cups (225 g) of corn (either freshly cobbed or thawed from frozen). Mix to warm the corn.
To help you with this recipe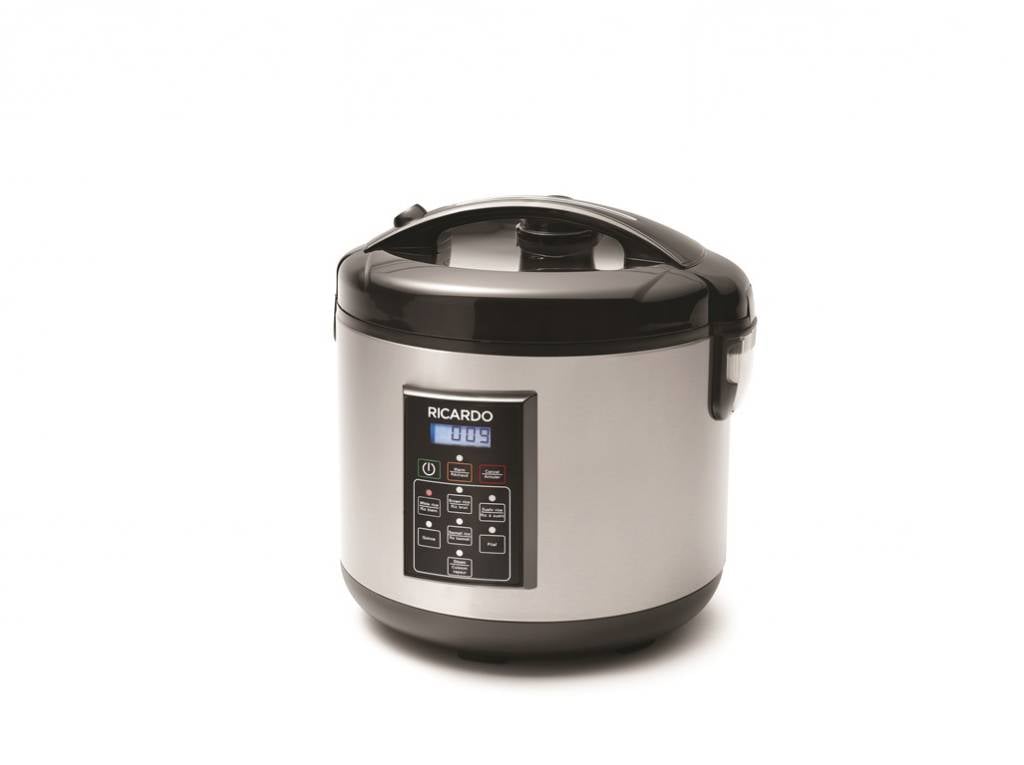 This rice cooker is perfect for cooking white, brown, sushi and basmati rice, as well as barley and quinoa, in both small and large quantities.
69.99 $
SHOP NOW