Preparation
Grits
In a pot, bring the milk and broth to a boil. While whisking, sprinkle in the cornmeal. Cover and simmer for 30 minutes over low heat, stirring frequently. Add the cheese and stir just until melted. Add more water, as needed, for a silky texture. Season with salt and pepper. Keep warm.
Shrimp Stew
Meanwhile, in a large skillet over medium-high heat, soften the onion and bell peppers in the butter. Add the toasted flour and Cajun spice mix. Stir to coat the vegetables. Add the broth and simmer for 5 minutes or until the sauce thickens slightly. Add the tomatoes and cook for 2 minutes. Add the shrimp and cook for 2 minutes or until cooked through. Sprinkle with the green onion and cilantro.

Divide the grits and shrimp stew among four shallow dishes.
Note
Cornmeal grits is coarsely ground American cornmeal. Often available in the gluten-free product aisle of the grocery store. It can be replaced with a coarse polenta-style cornmeal (No. 250).
To help you with this recipe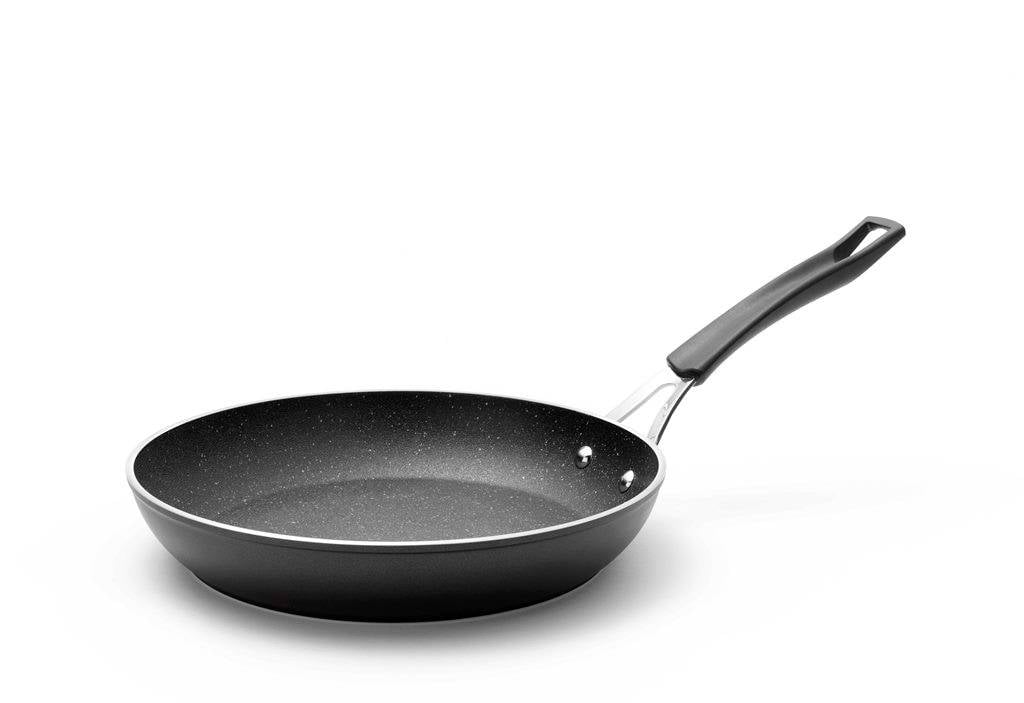 This forged aluminum frying pan is made with The Rock technology, a high-tech process that makes the pan three times more resistant than regular Teflon finish.
61.99 $
SHOP NOW