Pull these cookies out of the fridge, pop them in the oven, then nibble away in the afternoon while playing board games.
Ingredients
Salted Caramel
Shortbread Cookies
Preparation
Salted Caramel
Line a baking sheet with a silicone mat or parchment paper.

In a small pot, bring the butter, sugar, water and salt to a boil. Cook, without stirring, just until the mixture is golden brown. Watch out for splattering. Quickly pour the caramel onto the baking sheet. Sprinkle immediately with the pecans and, if desired, fleur de sel. Let cool, then break into small pieces.
Shortbread Cookies
In a bowl, combine the flour and salt.

In another bowl, cream the butter and sugar with an electric mixer. Add the egg and vanilla. Beat until smooth. With the mixer on low speed, stir in the flour mixture. Fold in the caramel pieces with a wooden spoon.

Form the dough into 2 logs, each with a diameter of about 2 inches (5 cm). Cover with plastic wrap and refrigerate for 2 hours or until the dough is firm. The dough can be frozen at this stage, if desired.

With the rack in the middle position, preheat the oven to 350°F (180°C). Line two baking sheets with silicone mats or parchment paper.

Slice the dough into 1/2-inch (5 mm) rounds and place on the baking sheets.

Bake one sheet at a time for 8 minutes or until the cookies start to brown at the edges. Let cool on the baking sheet.
To help you with this recipe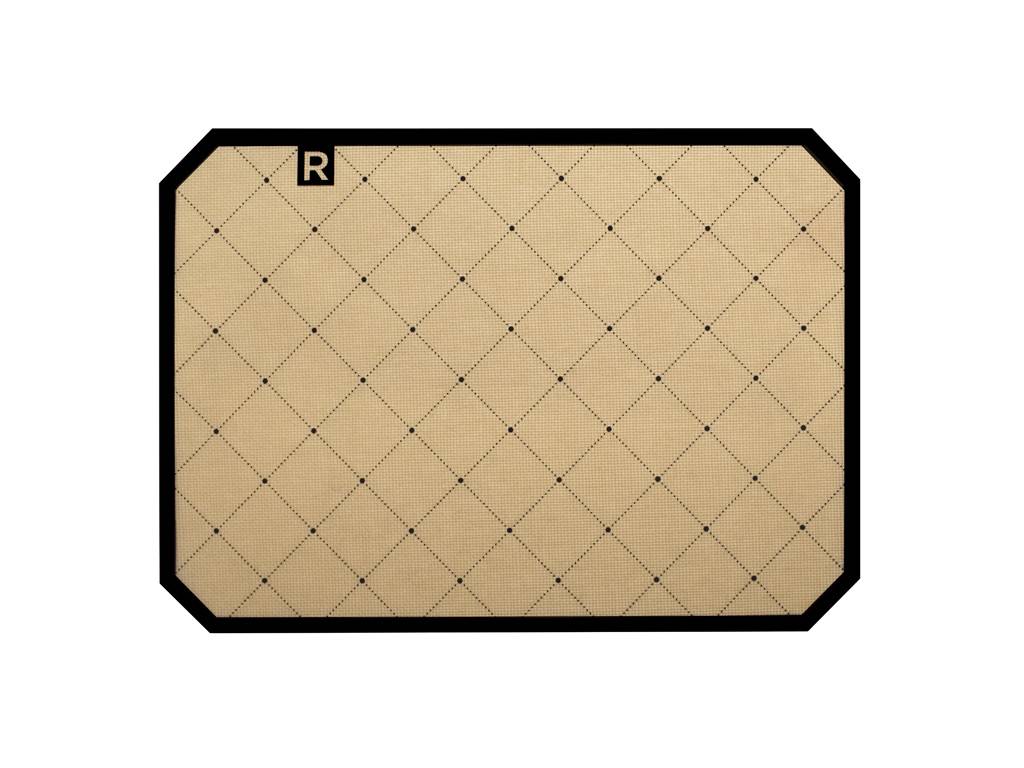 This silicone pastry mat can withstand very high temperatures. Its non-stick coating is perfect for baking cookies and pastries as well as any other food that you would cook on a baking sheet.
25.99 $
SHOP NOW