Store-bought samosas are what make this recipe for samosa chaat—a popular Indian street food—absolutely easy to put together and fit for weeknight dinner!
Preparation
Chickpea Curry
In a large non-stick skillet over medium heat, cook the onion in the oil until translucent, about 5 minutes. Add the ginger and garlic and cook for 2 minutes. Add the spices and tomatoes. Cook for 1 minute while stirring. Add the chickpeas and water. Bring to a boil, cover and simmer for 15 minutes. With a potato masher, mash 1/3 of the chickpeas to thicken the mixture. Let cool for 5 minutes.
Assembly
Place the samosa halves on plates and top with the chickpea curry. Garnish with the tomato, cucumber, onion, cilantro and chutney, then add a dollop of yogurt.
Note
Samosas are small, triangle-shaped Indian fritters that are stuffed with vegetables or meat and deep-fried. They are available fresh or frozen in some grocery stores or South-Asian specialty shops. Since their size can vary, feel free to double or triple the quantity of samosas in this recipe.
To help you with this recipe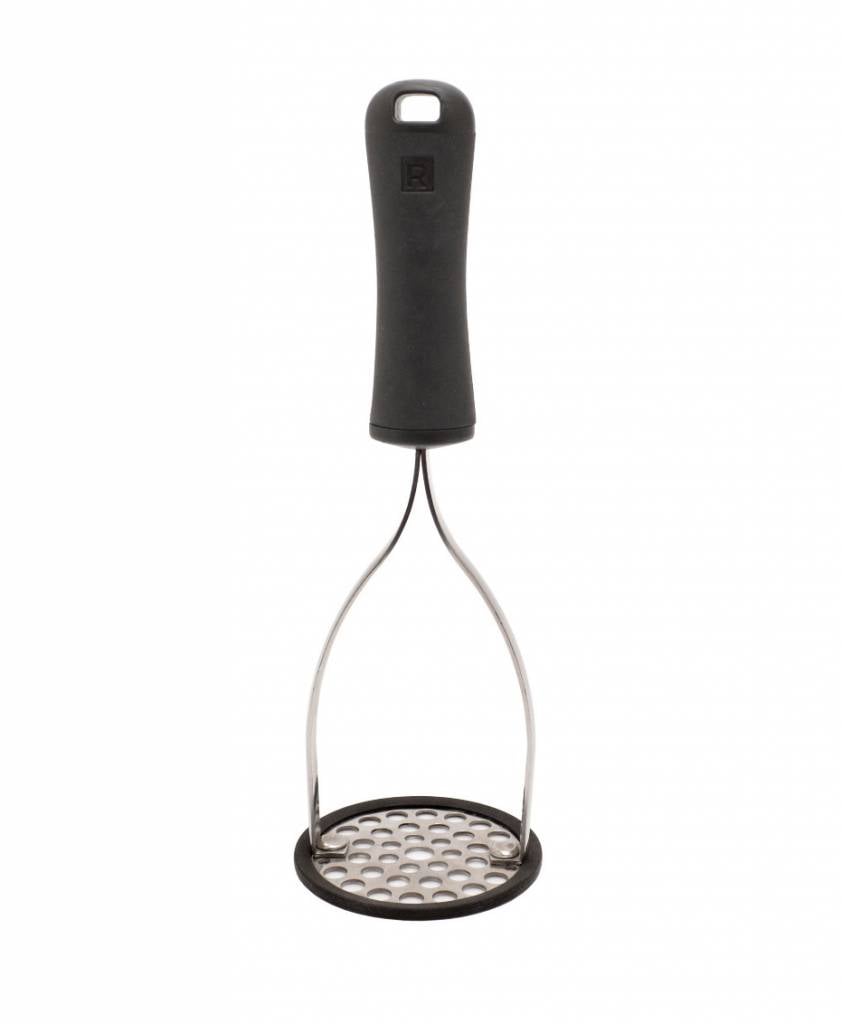 This stainless steel potato masher can be used directly into your non-stick cooking pots without scratching thanks to its silicone rim. Ultra-resistant, it can withstand temperatures up to 230 °C/446 °F.
26.99 $
SHOP NOW