Looking for the perfect weekend recipe for fall? These homemade gnocchi made with butternut squash is comfort food at its finest!
Preparation
Gnocchi
With the rack in the middle position, preheat the oven to 375°F (190°C). Line a baking sheet with parchment paper.

On a work surface, cut the squash in half lengthwise and scoop out the seeds. Season the squash with salt and pepper. Place on the baking sheet, flesh side down, and bake for 45 minutes or until tender when pierced with a knife. Let cool.

Scoop the flesh out of the skin. You will only need 1 ¼ cups (310 ml) of squash for this recipe.Place in a sieve set over a bowl and refrigerate for 1 hour or until completely chilled.

In a large bowl, mash the chilled squash with a fork until smooth. Add the Parmesan, egg yolk and nutmeg. Season with salt and mix well. Gradually mix in the flour until smooth.

On a floured work surface, knead the dough just until soft and malleable. Add more flour as needed. Place in a bowl, cover and refrigerate for 30 minutes.

Divide the dough into four equal pieces. On a floured work surface, roll the dough into four cylinders each 1/2 inch (1 cm) thick. Cut each cylinder into small pieces. Sprinkle with flour as you work to prevent the dough from sticking.

In a large pot of salted boiling water, cook half of the gnocchi at a time for 2 to 3 minutes or until tender. Drain and lightly oil. Set aside on a baking sheet.
Toppings
In a large skillet over medium-high heat, brown the pancetta in the butter. Add the chanterelles, shallots and garlic. Cook for 2 minutes, adding more butter as needed. Deglaze with the wine. Add the zucchini, herbs and almonds. Add the gnocchi and mix well. Adjust the seasoning.

Serve topped with an egg yolk and Parmesan shavings.
Note
This recipe was created by Café RICARDO chef, Isabelle Deschamps-Plante.
To help you with this recipe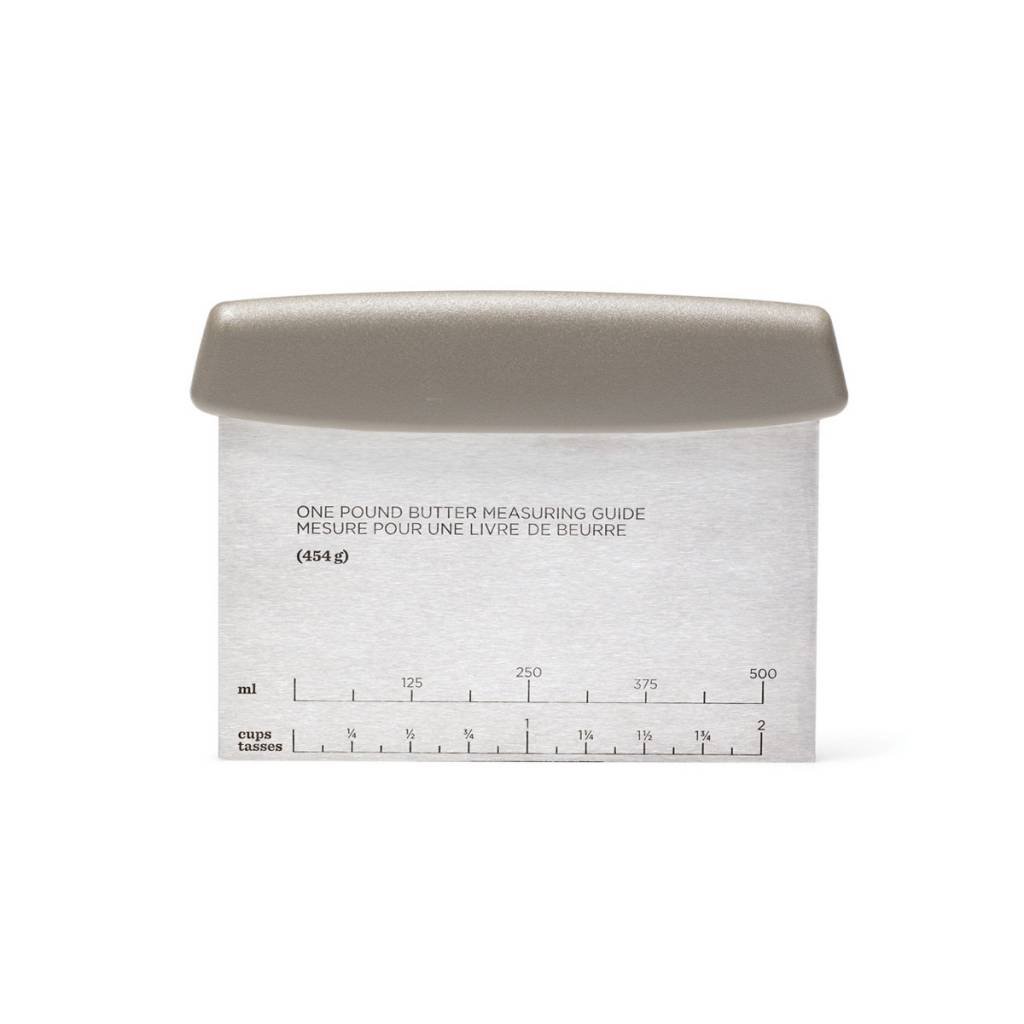 The RICARDO pastry blender and scraper is perfect for blending and dividing the dough into equal parts. The bevelled blade is ultra-durable, and the ergonomic handle provides a comfortable grip. It can also be used to scrape and organize excess dough and flour on a work surface.
10.99 $
SHOP NOW