A tasty rotisserie-style chicken at home? This roasted recipe is easy to make and bursting with lemon-pepper goodness!
Preparation
With a fine grater, zest one of the lemons. Cut both lemons into quarters.

In a large pot, heat 2 cups (500 ml) of the water with the salt, honey, peppercorns, one thyme sprig and the lemon zest until the salt has completely dissolved. Remove from the heat and add the remaining water.

Rinse the chicken under cold water. Place in the pot, making sure it is completely submerged in the brine. Refrigerate for 2 hours.

Remove the chicken from the brine and pat dry inside and out with paper towel. If desired, let the chicken dry out in the refrigerator until ready to cook.

With the rack in the middle position, preheat the oven to 450°F (230°C). Oil a wire rack and place in a roasting pan.

Season the cavity of the chicken with salt and pepper, then fill it with the lemons, onion, garlic and remaining thyme sprigs. Tie the legs together with butcher's twine. Season the exterior of the chicken with salt and pepper. Place on the rack in the roasting pan.

Roast for 30 minutes. Reduce the temperature of the oven to 350°F (180°C) and bake for another 30 minutes or until a meat thermometer inserted into the thigh without touching the bone reads 180°F (82°C). Let rest for 15 minutes.

Serve with barbecue sauce and coleslaw.
Note
For an even crispier skin, let the chicken sit out at room temperature for 30 minutes before cooking.
This recipe was created by Café RICARDO chef, Isabelle Deschamps-Plante.
To help you with this recipe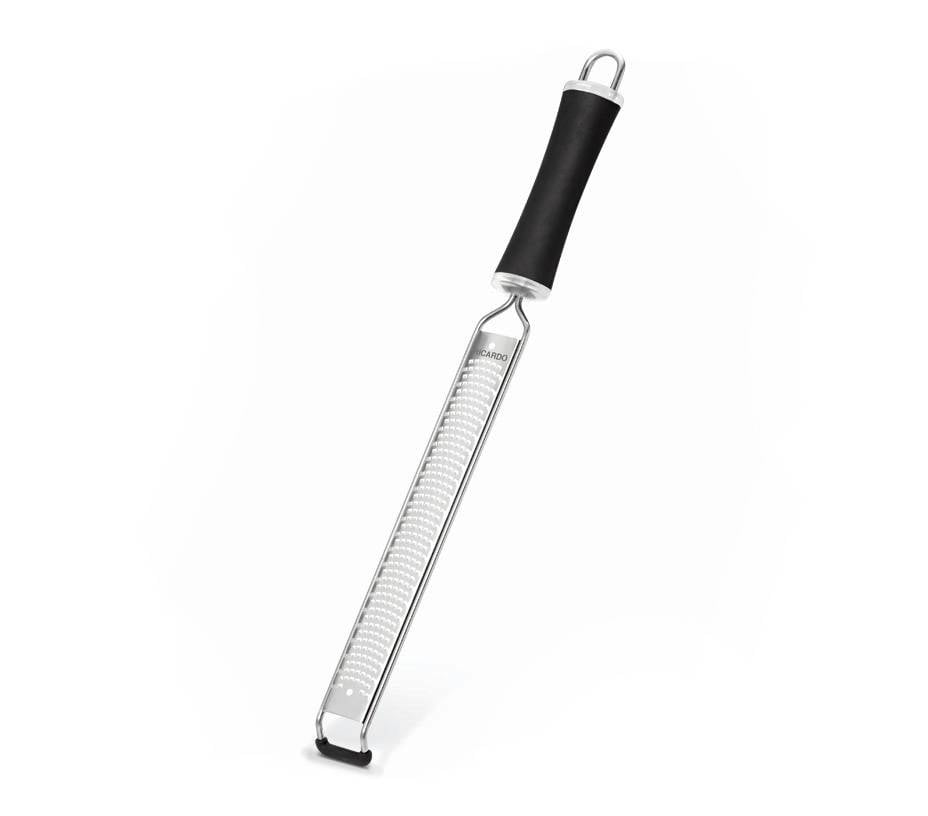 This long stainless steel grater with a fine blade is perfect for grating the zest of citrus fruits, as well as nutmeg or garlic. The handle and the non-slip strip allows for a comfortable and secure grip.
17.99 $
SHOP NOW