Bite into this juicy pork and bacon burger, a recipe that's simply perfect for summer!
Ingredients
Beet Chiffonade
Toppings
Burgers
Preparation
Beet Chiffonade
In a bowl, combine the cider vinegar, water, sugar and salt. Add the beet slices. Let marinate for 10 minutes.
Toppings
In another bowl, combine the mustard and honey. Set aside.

In a non-stick skillet over medium-high heat, cook the onions in the butter until nicely golden, about 10 minutes. Set aside.
Burgers
In a bowl, combine the pork, bacon and green onion. Season with salt and pepper. With your hands or a burger press, form the mixture into four patties.

Preheat the grill, setting the burners to high. Oil the grate.

Grill the patties for 3 to 4 minutes on each side or until cooked through. Top the patties with the cheese slices and let melt for 1 minute. Toast the hamburger buns.

Spread the inside of the buns with the honey-mustard mixture. Top the bun bottoms with the burger patties, beet slices, caramelized onions, spinach and pear. Finish with the bun tops.
Note
This recipe was created by Café RICARDO chef, Isabelle Deschamps-Plante.
To help you with this recipe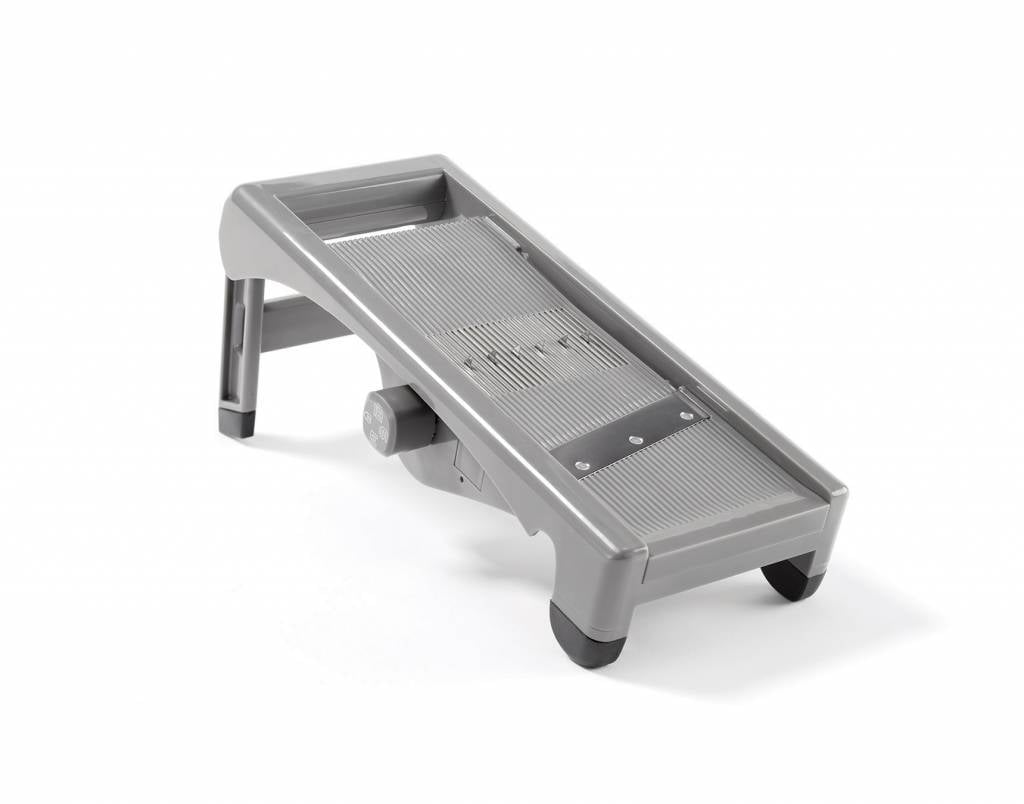 This mandolin has three different size blades that allow for rapidly and safely julienning or thinly slicing vegetables like beets, for example.
39.99 $
SHOP NOW