Want to go on a culinary journey? Try our recipe for that British classic, fish and chips.
Preparation
Tartar Sauce
In a bowl, combine all of the ingredients. Season with salt and pepper. Refrigerate until ready to serve.
Fries
In a large bowl, soak the potatoes in cold water for 30 minutes. Drain and pat dry with a clean dishtowel.

Preheat the oil in a deep fryer to 325°F (165°C). Line a baking sheet with paper towels.

Blanch a handful of potatoes at a time in the hot oil for 3 minutes. Watch out for splattering. Drain well and let cool slightly on the baking sheet. Increase the temperature of the oil to 375°F (190°C). Fry the blanched potatoes a few at a time just until golden. Drain on the paper towel. Season with salt and pepper.
Fish
Meanwhile, in a bowl, combine 3/4 cup (115 g) of the flour with the cornstarch, baking powder and salt.

In another bowl, whisk together the egg, beer and vodka. Pour over the dry ingredients and mix until just smooth. Season with salt and pepper. Refrigerate for 20 minutes.

Set the temperature of the deep fryer to 350°F (180°C).

In a shallow dish, place the remaining flour. Season the fish with salt and pepper, then dredge in the flour, shaking off any excess. Dip into the batter to coat well. Fry in the hot oil a few pieces at a time for 5 minutes or until cooked through. Drain on a plate lined with paper towel. Keep warm while you cook the remaining fish.

Serve the fish with the fries and tartar sauce.
Note
This recipe was created by Café RICARDO chef, Isabelle Deschamps-Plante.
To help you with this recipe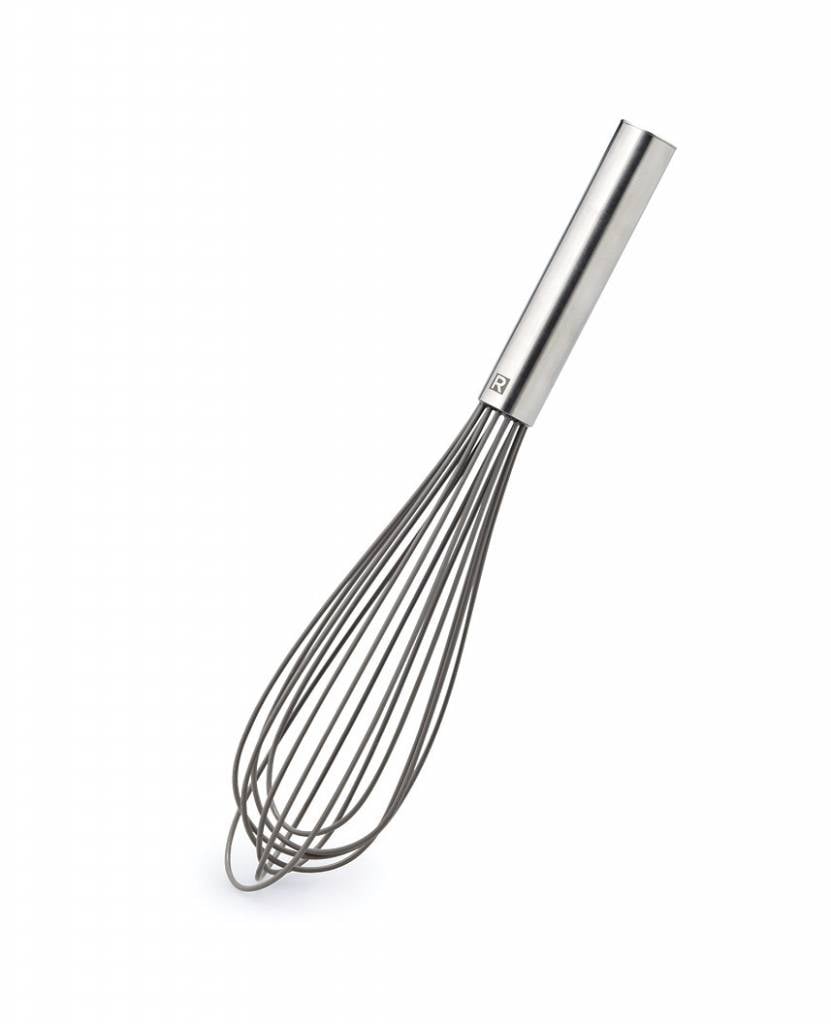 This silicone whisk allows you to whip cream, sauces and eggs efficiently.
12.49 $
SHOP NOW