The highlight of summer is breaking out the grill...especially on a weeknight! These sticky pork chops are ready in under 30 minutes.
Preparation
In a glass dish, combine the orange zest and juice, oil, honey, pepper, turmeric and salt. Add the pork chops and coat well with the marinade. Let marinate for 10 minutes. Drain the meat and discard the marinade.

Meanwhile, preheat the grill, setting the burners to medium-high. Oil the grate.

Grill the meat for 2 to 3 minutes per side for rare or continue cooking to the desired doneness. Let rest for 5 minutes.

Drizzle the pork chops with honey. Sprinkle with the cardamom and fleur de sel. Serve with grilled bell peppers, if desired.
To help you with this recipe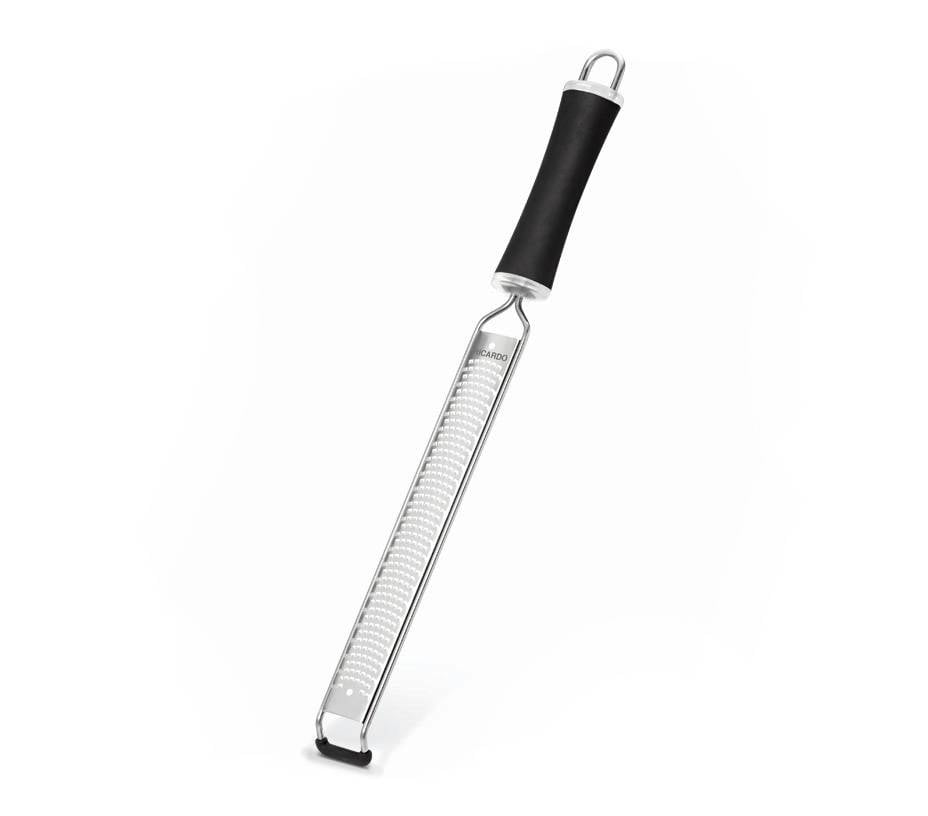 This long stainless steel grater with a fine blade is perfect for grating the zest of citrus fruits, as well as nutmeg or garlic. The handle and the non-slip strip allows for a comfortable and secure grip.
16.99 $
SHOP NOW