Ingredients
Batter
Corn Dogs
Preparation
Preheat the oil in a deep fryer to 350°F (180°C). Line a baking sheet with paper towels or a wire rack.
Batter
In a bowl, whisk together both flours, the cornmeal, sugar, paprika, baking powder and salt. Whisk in the milk, melted butter and egg until smooth.
Corn Dogs
Insert a popsicle stick into one end of each hot dog, leaving about 1 ½ inches (4 cm) sticking out of the bottom. Dip a few sausages at a time in the batter to coat well. Fry 3 sausages at a time in the hot oil until golden, about 5 minutes. Watch out for splattering. Drain on the baking sheet. Keep warm until ready to serve. Serve with mustard or ketchup.
To help you with this recipe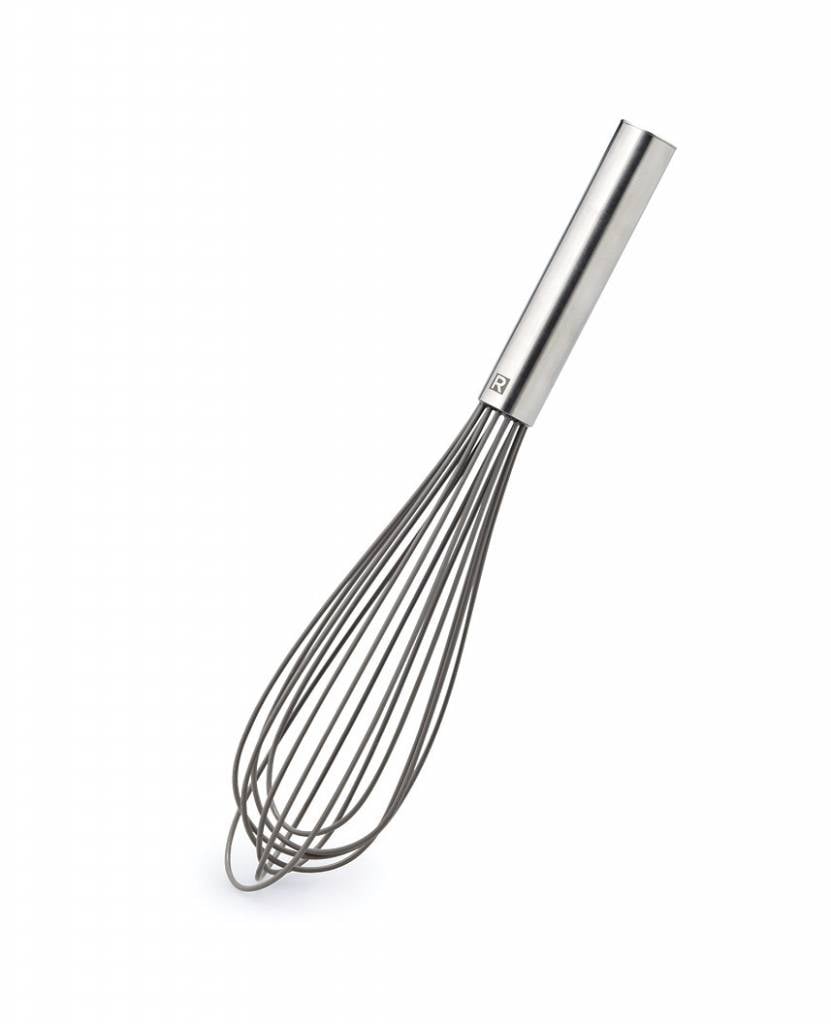 This silicone whisk allows you to whip cream, sauces and eggs efficiently.
12.49 $
SHOP NOW