This classic shortcake starring sweet scones, fresh strawberries and a luscious white chocolate cream will be the star of your summer feast.
Preparation
Cream
In a pot, bring the cream to a boil. Remove from the heat. Add the chocolate and let sit for 2 minutes. With a whisk, stir the mixture until the chocolate has completely melted. Add the cream cheese and stir until smooth. Pour into a bowl and cover with plastic wrap. Refrigerate until completely chilled, about 3 hours.

When ready to serve, gently mix the white chocolate cream until creamy and smooth.
Scones
With the rack in the middle position, preheat the oven to 400°F (200°C). Line a baking sheet with a silicone mat or parchment paper.

In a large bowl, combine the flour, sugar, baking powder, baking soda and salt. Add the butter and cream cheese. Rub into the flour mixture with your fingertips, until the butter and cream cheese form pea-sized pieces.

In another bowl, whisk together the milk and egg. Add to the dry ingredients and mix with a wooden spoon until just moistened.

On a lightly floured work surface, roll out the dough until ¾ inch (2 cm) thick. With a 2 ½-inch (6 cm) round cookie cutter, cut out circles of dough. Use the scraps to get the maximum amount of scones without overworking the dough. Place the scones on the baking sheet, spacing them out evenly. Brush with milk and sprinkle with sugar.

Bake for 17 minutes or until golden. Let cool completely, about 1 hour.
Assembly
When ready to serve, cut the scones in half horizontally. Divide two-thirds of the strawberries between the scones and garnish each with 3 tbsp (45 ml) of the white chocolate cream. Cover with the scone tops. Garnish each scone with 1 tbsp (15 ml) of the cream and some remaining strawberries. Garnish each scone with 1 tbsp (15 ml) of the cream and some of the remaining strawberries.
To help you with this recipe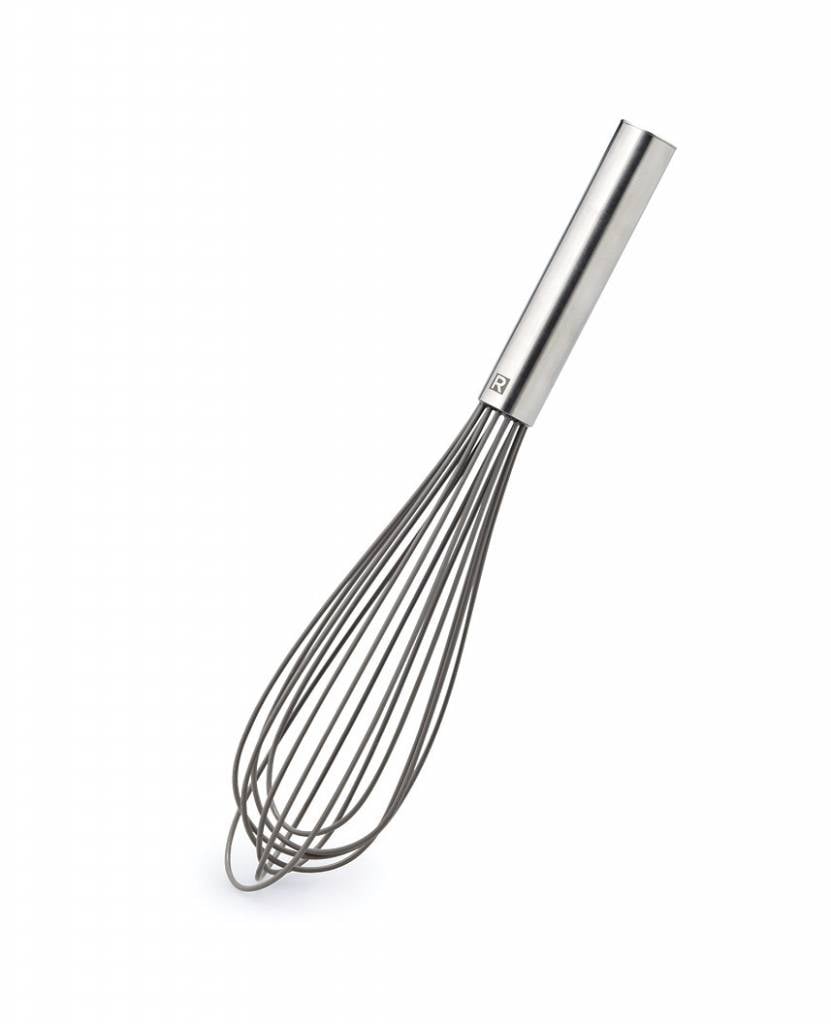 This silicone whisk allows you to whip cream, sauces and eggs efficiently.
12.49 $
SHOP NOW