Beets and turnips are served like charcuterie alongside tasty prosciutto in this gorgeous appetizer platter.
Preparation
Place a steamer basket at the bottom of a pot. Add just enough water to come up to the bottom of the basket. Cover the pot and bring to a boil. Place the beats in the basket and cover the pot. Steam over medium-high heat for 20 minutes. The beets will still be firm. Place the beets on a plate and let cool for 10 minutes.

Meanwhile, finely slice the turnip on a mandoline. Place the turnip slices on a plate and drizzle with the oil. In a small bowl, combine the paprika and ground fennel. Season lightly with salt. Season the turnips with the spice mixture. Set aside.

Peel the beets and finely slice on a mandoline. Place the beet slices on a plate and drizzle with the vinegar. Season with the pepper and fleur de sel.

On a board, alternate slices of prosciutto and vegetables folding them up into flower shapes as you go. Garnish with the herbs and micro greens.
Note
You can distinguish a white turnip from a regular turnip by its small size and violet-hued collar. White turnips have a subtle spicy bite. Don't confuse them with rutabagas, which are generally larger, yellowish, have a violet collar and a more pronounced flavour.
To help you with this recipe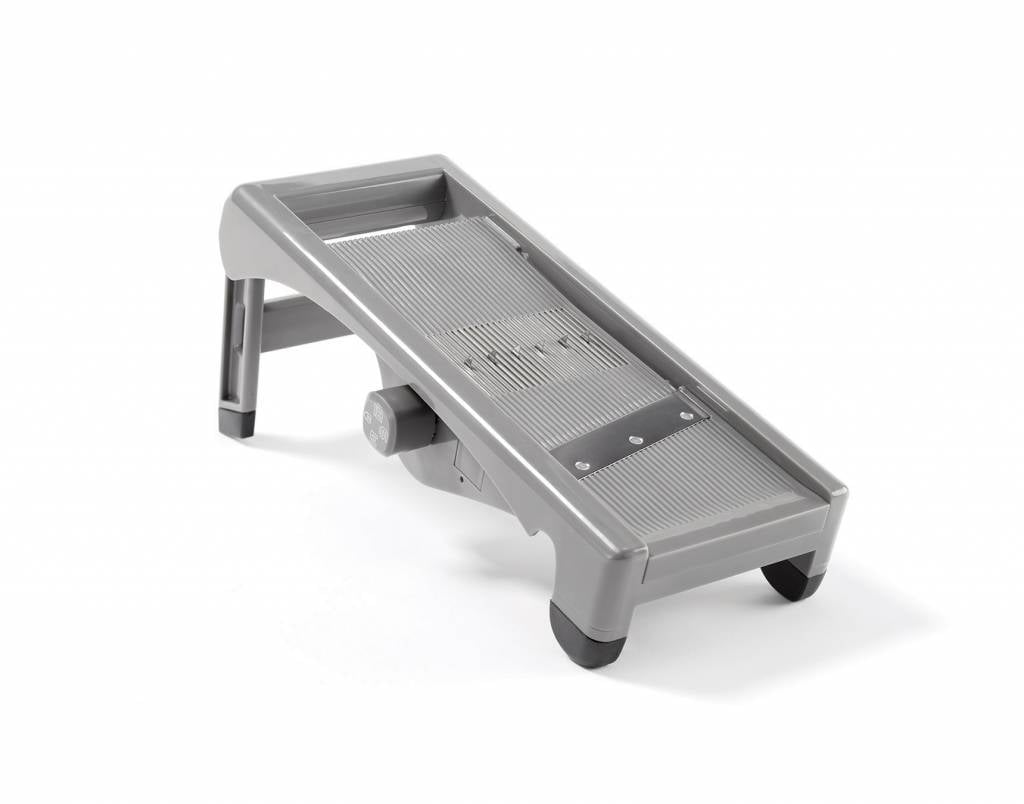 This mandolin has three different size blades that allow for rapidly and safely julienning or thinly slicing vegetables like beets, for example.
39.99 $
SHOP NOW