Got some ice cream leftover at the bottom of the carton? Here's what to do with it!
Preparation
Place a plate in the freezer for 5 minutes. Line the plate with parchment paper.

Using a ¼-cup (60 ml) ice cream scoop, form 4 nicely rounded balls of ice cream. Place on the plate and freeze for 30 minutes.

In a shallow dish, beat the eggs with the honey. In a second dish, crush the cereal with your hands.

Dip one ice cream ball at a time in the egg mixture, then coat in the cereal. Place the balls on the plate and freeze or 30 minutes. Dip each ball of ice cream in the egg mixture and cereal a second time. Freeze the balls for 1 hour or until ready to fry them.

Preheat the oil in a deep fryer to 375°F (190°C). Line a plate with paper towels.

Fry two balls of ice cream at a time for 30 seconds or until lightly golden. Drain quickly on the paper towels. Serve immediately.
Note
You can add 1 tsp of ground cinnamon or cardamom to the egg and honey mixture, if desired. You can also add 3 tbsp (25 g) of roasted, chopped pecans or pistachios to the crushed cereal.
To help you with this recipe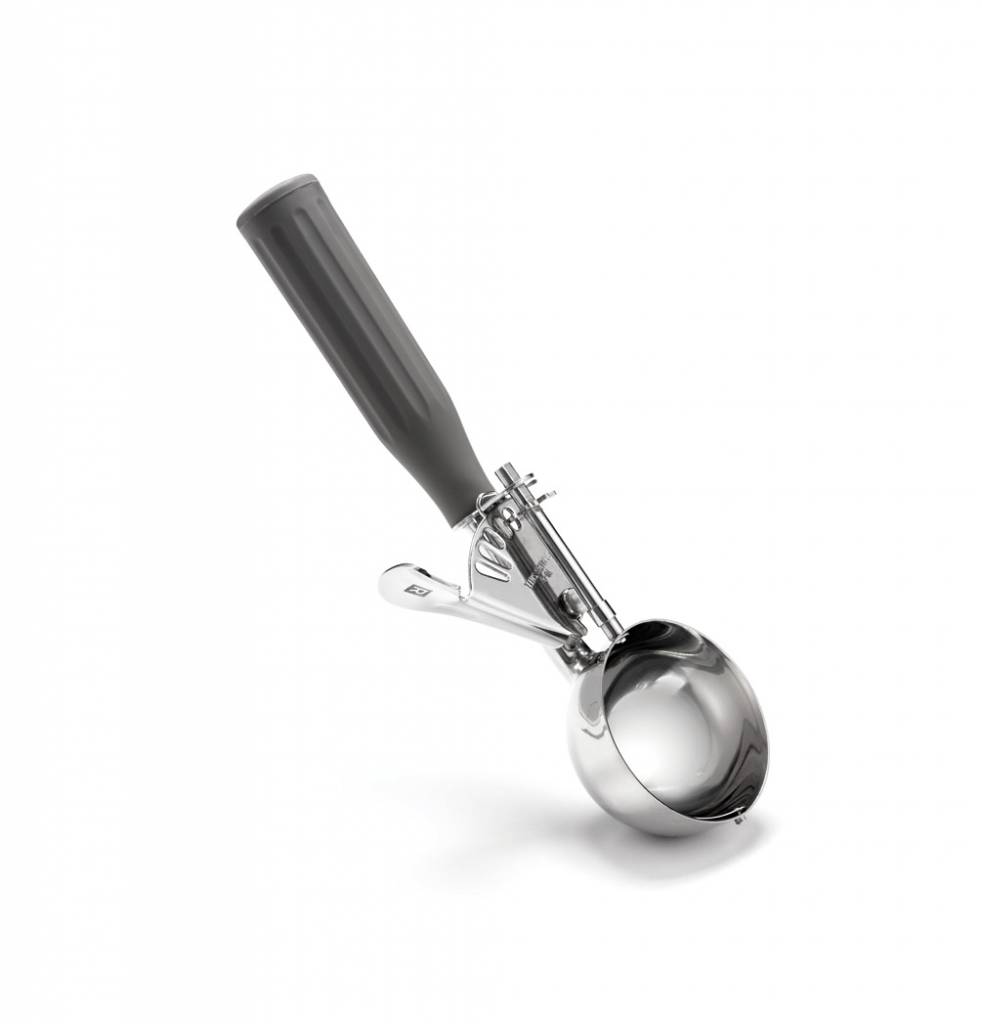 This stainless steel ice cream scoop is perfect for scooping ice cream or portioning cookie dough or muffin batter. The ergonomic handle and curved interior blade make serving ice cream easy.
20.99 $
SHOP NOW