Whether for brunch or dinner, this easy shakshuka-inspired recipe (poached eggs in a fiery tomato sauce) gets a red pepper and eggplant twist.
Preparation
In a large non-stick skillet over medium-high heat, soften the onion and the red pepper in the oil for 5 minutes. Add the eggplant and and the garlic. Cook for 5 minutes or until the vegetables are golden. Add the tomatoes and the broth. Season with salt and pepper. Cover and simmer over low heat for 5 minutes or until the sauce has thickened. Uncover.

Using a spoon, make 6 wells in the sauce. Break an egg into each well. Cover and simmer gently for 6 minutes or until the egg whites are cooked. Uncover. Season the eggs with salt and pepper. Sprinkle with the olives, dill and green onions. Serve with bread and plain yogurt, if desired.
Note
If you happen to find ajvar or pindjur red pepper spread (a Balkan condiment made from puréed vegetables and spices) in the grocery store, don't hesitate to incorporate it into the recipe! It is available in many grocery stores, and can be found among the olives and marinated artichokes. Use 1 small can (14 oz/398 ml) of diced tomatoes with 1 cup (250 ml) of avjar or pindjur, adding them to the skillet at the same time and therefore omitting the red bell pepper from the recipe.
To help you with this recipe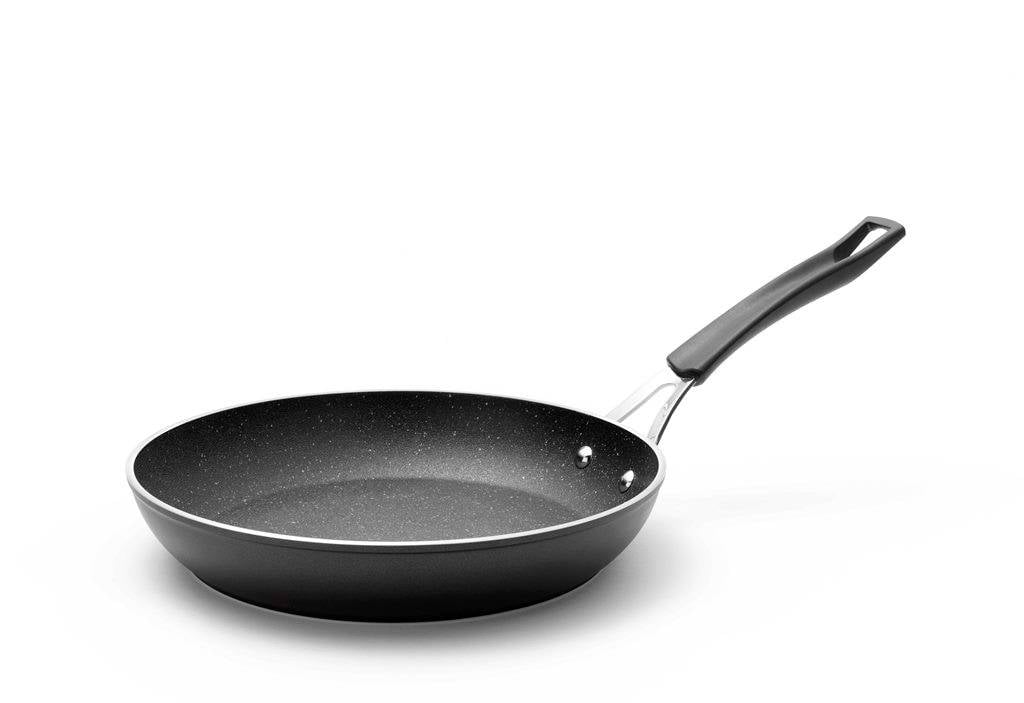 This forged aluminum frying pan is made with The Rock technology, a high-tech process that makes the pan three times more resistant than regular Teflon finish.
61.99 $
SHOP NOW