This gorgeous risotto recipe starring carrots and shrimp is easy to make and the perfect fall dish to cozy up to.
Ingredients
Risotto
Garnish
Preparation
Risotto
In a pot, bring the broth to a boil. Add the saffron and keep warm.

Meanwhile, in a food processor, finely chop the carrots, onion and garlic.

In a large pot over medium-high heat, soften the vegetables in the butter. Add the rice and cook for 1 minute, stirring to coat in the butter. Add the wine and let reduce until almost dry.

Over medium heat, add the broth, about 250 ml (1 cup) at a time, stirring frequently until the liquid is completely absorbed before adding more broth. Season with salt and pepper. Cook 18 to 22 minutes or until the rice is al dente. Add more broth as needed.

Off the heat, add the Parmesan and stir until creamy. Adjust the seasoning.
Garnish
In a non-stick skillet over medium-high heat, soften the carrots in half of the butter. Add the lemon juice. Season with salt and pepper. Set aside on a plate.

In the same skillet over medium heat, cook the shrimp in the remaining butter without letting them brown. Season with salt and pepper.

Divide the risotto among four bowls. Garnish with the carrots with lemon and the shrimp.
Note
If you do not have saffron, simply omit it from the recipe.
To help you with this recipe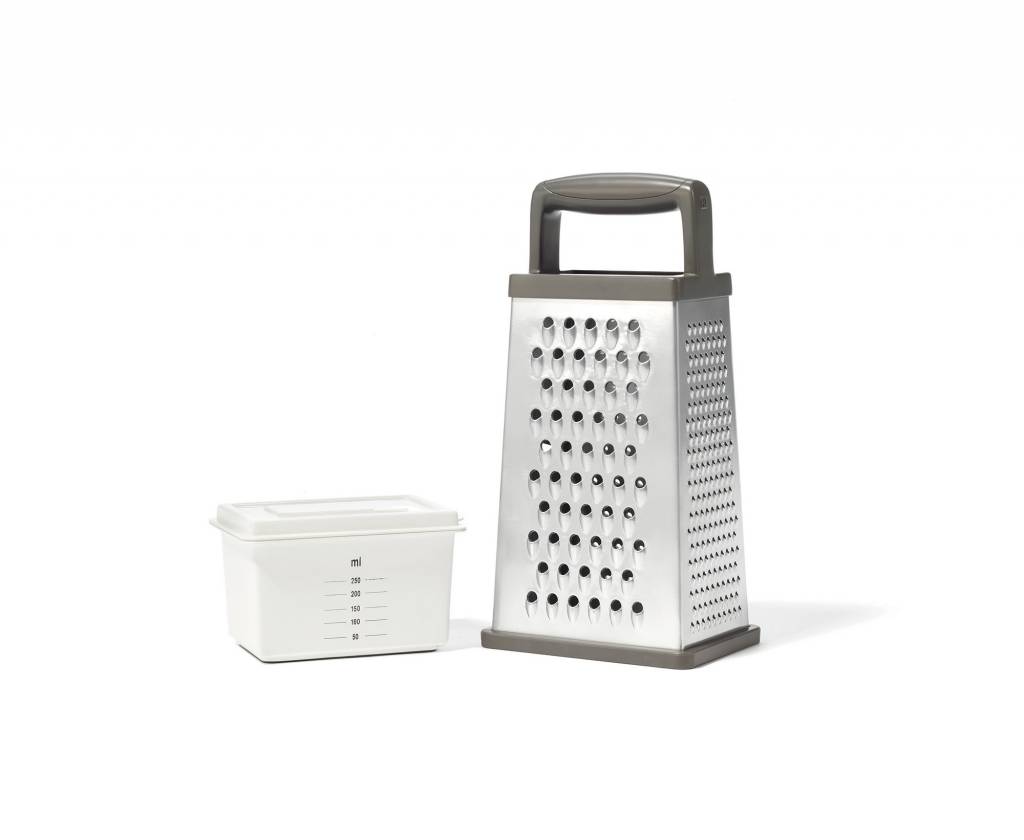 This 4-sided grater can do everything from zest lemons to grate potatoes. Its non-slip base provides comfort and stability. With the graduated container, freshly grated ingredients can be stored in the refrigerator.
29.99 $
SHOP NOW