A must-have for your Christmas morning brunch bar? These mini bagels topped with cream cheese and smoked salmon, a tiny twist on the classic cream cheese and lox.
Ingredients
Mini Bagels
Toppings
Preparation
Mini Bagels
With the rack in the middle position, preheat the oven to 375°F (190°C). Generously butter a 12-cavity doughnut pan.

In a bowl, combine the flour, baking powder, salt and baking soda.

In another bowl, whisk together the egg and sugar until frothy, about 2 minutes. Add the oil and mix well. Add the dry ingredients alternating with the buttermilk and mix until the batter is smooth.

Spoon the batter into a pastry bag fitted with a plain tip. Pipe the batter into each cavity of the doughnut pan. Sprinkle the tops with the sesame seeds.

Bake for 15 minutes or until the bagels are lightly golden. Unmould the bagels by turning the pan onto a piece of parchment paper or clean dishcloth (see note). Let cool. The bagels can be frozen at this step, if desired.
Assembly
Cut the bagels in half horizontally. Spread the bottoms with the cream cheese and sprinkle with the chives. Top with the smoked salmon. Close the bagels..
Note
If necessary, slide the tip of a plastic knife between the bagel and the doughnut pan to help unmould.
To help you with this recipe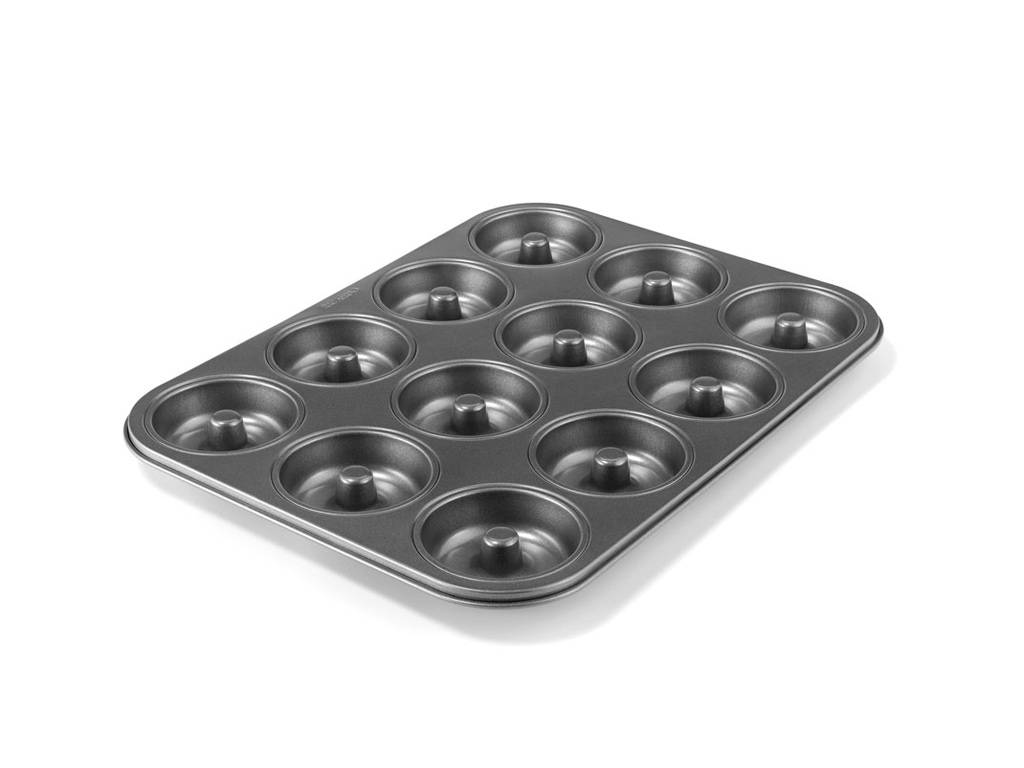 This pan helps you make delicious doughnuts without any deep-frying. The non-stick coating makes unmolding doughnuts and cleaning the pan easy.
20.99 $
SHOP NOW