Yes, fish can hold court at the holiday table! This baked salmon recipe is simply beautiful and colourful, and makes a great main dish.
Preparation
Place a sieve over an 11 x 8-inch (28 x 20 cm) glass dish. Drain the beets. Cut into quarters and refrigerate. Add half of the oil to the beet juice.

Rub the salmon with the juniper berries. Place the fillet, skin side up, in the beet juice mixture. Cover and refrigerate for 4 hours, turning over once.

With the rack in the middle position, preheat the oven to 350°F (180°C). Line two baking sheets with silicone mats or parchment paper.

Arrange the pancetta slices in an even layer on one baking sheet. Bake for 10 minutes or until crispy. Drain on paper towel. Break into pieces.

Meanwhile, drain the salmon. Discard the marinade. Pat the salmon dry with paper towel and place in the centre of the second baking sheet. Drizzle with the remaining oil. Season with salt and pepper.

Bake the salmon for 20 minutes or until just cooked. Transfer the salmon to a large serving dish and sprinkle with the dill. Let cool.

Meanwhile, in a large non-stick skillet over medium heat, reheat the beets in the water. Drain the beets.

Arrange the beets, Brussels sprout leaves and pancetta around the salmon.
To help you with this recipe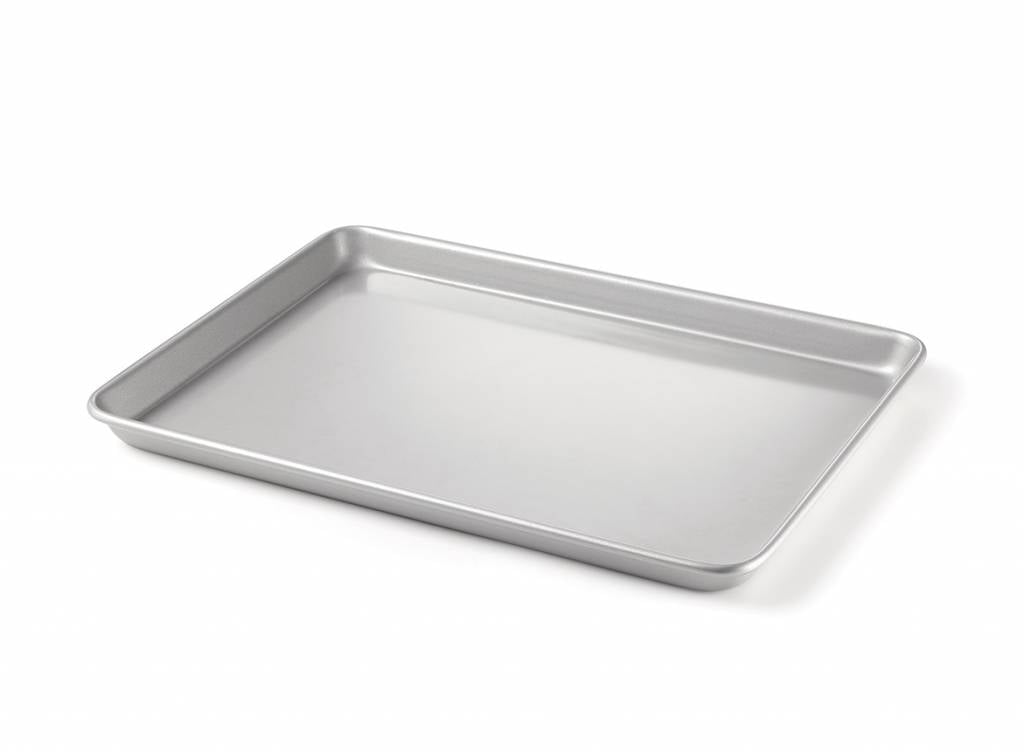 This must-have cooking accessory is perfect for baking cookies, pastries, meat or a whole meal making sheet pan dinner and getting the weeknight meal on the table fast.
25.99 $
SHOP NOW