Cozy and spicy, this ramen recipe infused with coconut milk and curry is sure to warm you up during winter.
Ingredients
Broth
Curry Paste
Toppings
Preparation
Broth
In a large pot over medium-high heat, brown the chicken in the oil. Season with pepper and a small amount of salt. Add the broth and coconut milk. Bring to a boil and simmer for 20 minutes. Remove the chicken. On a work surface, thinly slice the chicken.
Curry Paste
Meanwhile, with a mortar and pestle, crush the cilantro stems, garlic, lemongrass, ginger and chili pepper until it forms a paste. Add the tomato paste, fish sauce, paprika, curry powder, sugar and turmeric and combine.

Add the curry paste to the broth and cook for 2 minutes.
Toppings
In a pot of salted boiling water, cook the noodles for 2 minutes. With a slotted spoon, remove the noodles and add to the broth. Cook 1 minute longer.

Meanwhile, blanch the bok choy in the same pot of boiling water for 1 minute. Drain.

Divide the noodles and broth among two bowls. Top with the bok choy, chicken, green onions, cilantro leaves, lime wedges and fried onions, if desired.
Note
Lemongrass stalks that have been cut and preserved in water can be found in some grocery stores. They are more tender than fresh stalks and easier to cut.
Don't hesitate to replace chicken thighs with the same amount of leftover chicken or turkey. Even if the latter is already cooked, follow the same steps suggested in the recipe for delicious meat and broth.
To help you with this recipe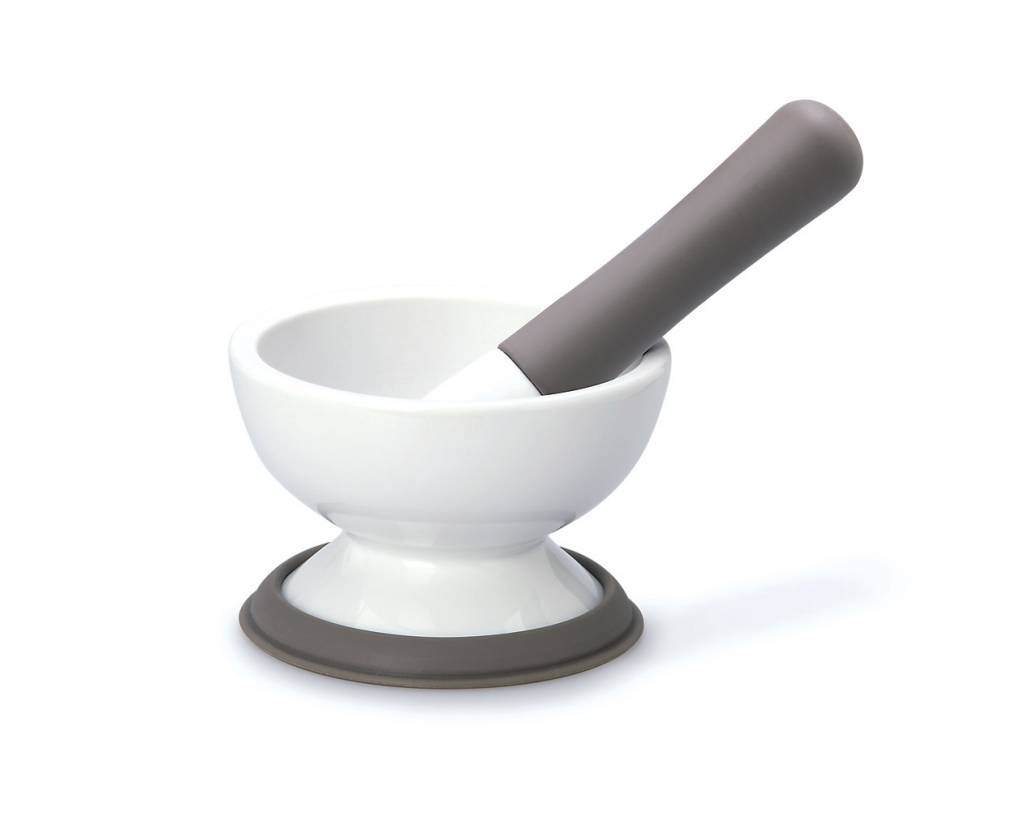 This porcelain mortar is perfect for crushing spices and fresh herbs to bring out the maximum flavours. Ergonomic and practical, the mortar has a removable non-slip base that prevents from scratching the cooking surface.
34.99 $
SHOP NOW