This dark rum cocktail, both sweet and spicy, will brighten up your winter.
Preparation
Place the sugar in a small plate. Rub the rim of a lowball whisky glass with the lemon wedge. Dip the rim of the glass into the sugar.

In a shaker, vigorously mix the ice cubes with the rum, lemon juice, marmalade and allspice. Fill the glass with more ice cubes. Strain the rum mixture into the glass. Garnish with the kumquat slices threaded onto toothpicks and the thyme sprig.
To help you with this recipe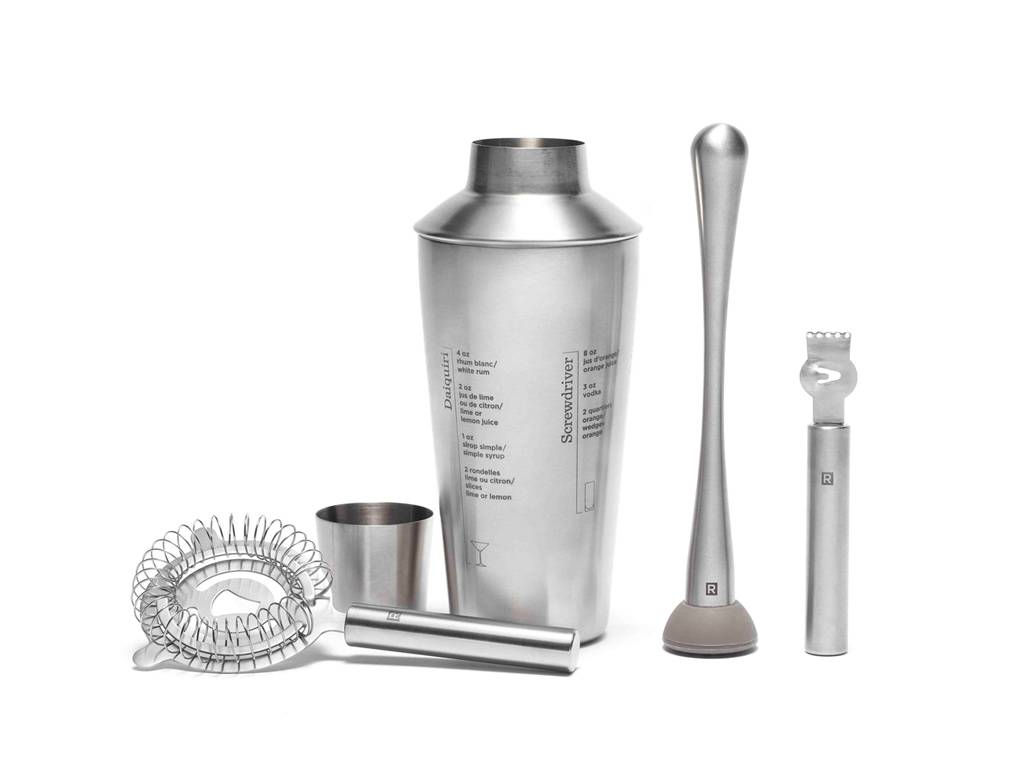 This kit includes all the accessories you'll need for making cocktails. The shaker is large enough to mix two cocktails at once and it's engraved with five of Ricardo's favourite cocktail recipes.
56.99 $
SHOP NOW