Looking for a quick and easy recipe? This 30-minute pasta dish will get dinner on the table fast!
Preparation
In a large skillet over high heat, brown the mushrooms in the butter. Add the garlic and cook 1 minute longer. Add the tomato paste and cook for another 30 seconds, stirring to coat the mushrooms. Add the broth. Bring to a boil. Remove from the heat.

Meanwhile, in a large pot of salted boiling water, cook the pasta until al dente. Drain.

Add the pasta to the mushroom sauce. Reheat for 1 minute, stirring to coat the pasta in the sauce. Adjust the seasoning. Off the heat, add the Parmesan, hazelnuts and parsley. Mix well and serve immediately.
To help you with this recipe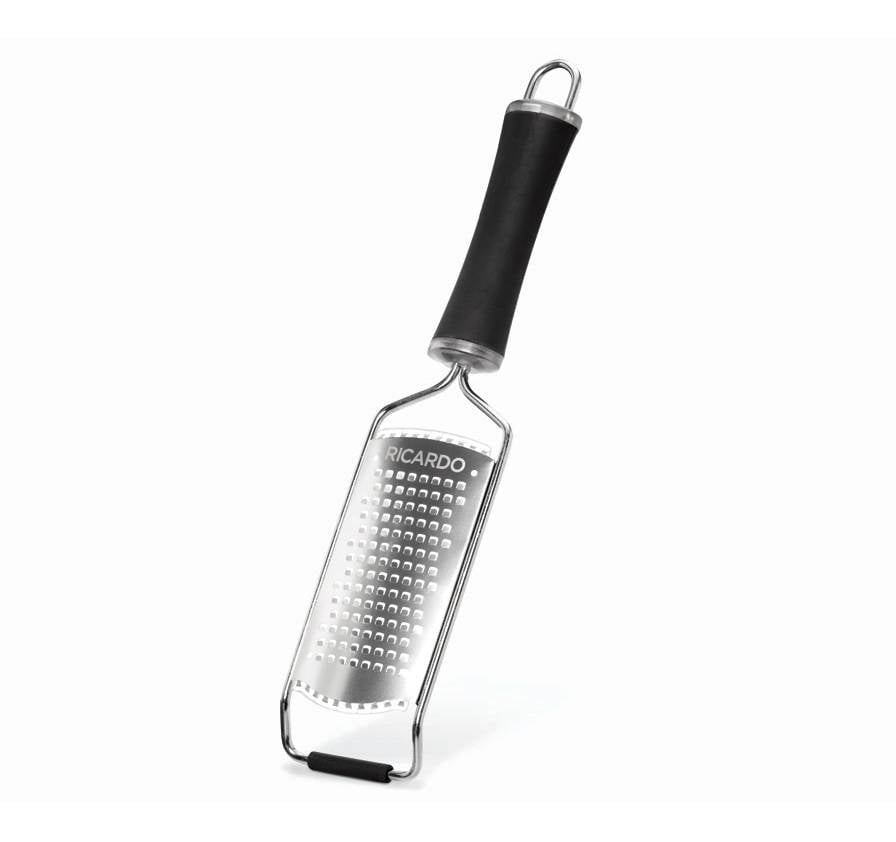 This large stainless steel grater with a medium blade is perfect for grating cheeses, chocolate or vegetables. The handle and the non-skid strip allows for a comfortable and secure grip.
16.99 $
SHOP NOW