Got a craving for some pie? This mega-sized turnover is bursting with cherry and plum flavour!
Ingredients
Filling
Flaky Shortcrust Pastry
Preparation
Filling
In a small pot off the heat, combine the sugar and cornstarch. Add the plums and cherries with their syrup.

Over medium-high heat, bring the mixture to a boil while stirring constantly. Simmer for 5 minutes, stirring often. Let cool. Cover and refrigerate for 2 hours.
Flaky Shortcrust Pastry
Meanwhile, in a bowl, combine the flour and salt. Using your fingertips, incorporate the butter into the flour until flaky. Gradually add the water and combine just until the dry ingredients are moistened, making sure to leave pieces of butter intact. The dough will be soft and sticky.

On a floured work surface, roll the dough out to form a 13 x 9-inch (33 x 23 cm) rectangle. With a pastry brush, remove any excess flour. Fold the dough in 3 widthwise. Fold the dough in half lengthwise to form a square. Cover with plastic wrap. Refrigerate for 1 hour or until firm. The dough will keep for 2 days in the refrigerator or for 1 month in the freezer.

With the rack in the middle position, preheat the oven to 400°F (200°C). Line a 13 x 9-inch (33 x 23 cm) rectangular metal pan with a strip of parchment paper, letting it hang over two sides.

On a lightly floured work surface, roll the dough out to form an 18 x 15-inch (45 x 38 cm) rectangle. Place in the prepared baking pan. The dough should come three-quarters of the way up three sides of the pan and should sufficiently overhang on the fourth side to be able to cover the top of the pie and seal in the filling. Place the cooled filling in the dough. Brush the borders of the dough with the beaten egg yolk. Fold the overhanging dough over the filling and seal the edges. Brush the top of the pie with the egg yolk. Cut a few incisions in the top of the pie using scissors. Sprinkle with the sugar.

Bake for 40 minutes or until golden. Serve hot or warm.
Note
Pearl sugar can be found in specialty shops. You can also use sugar cubes crushed with a mortar and pestle until they are the size of large sugar crystals.
To help you with this recipe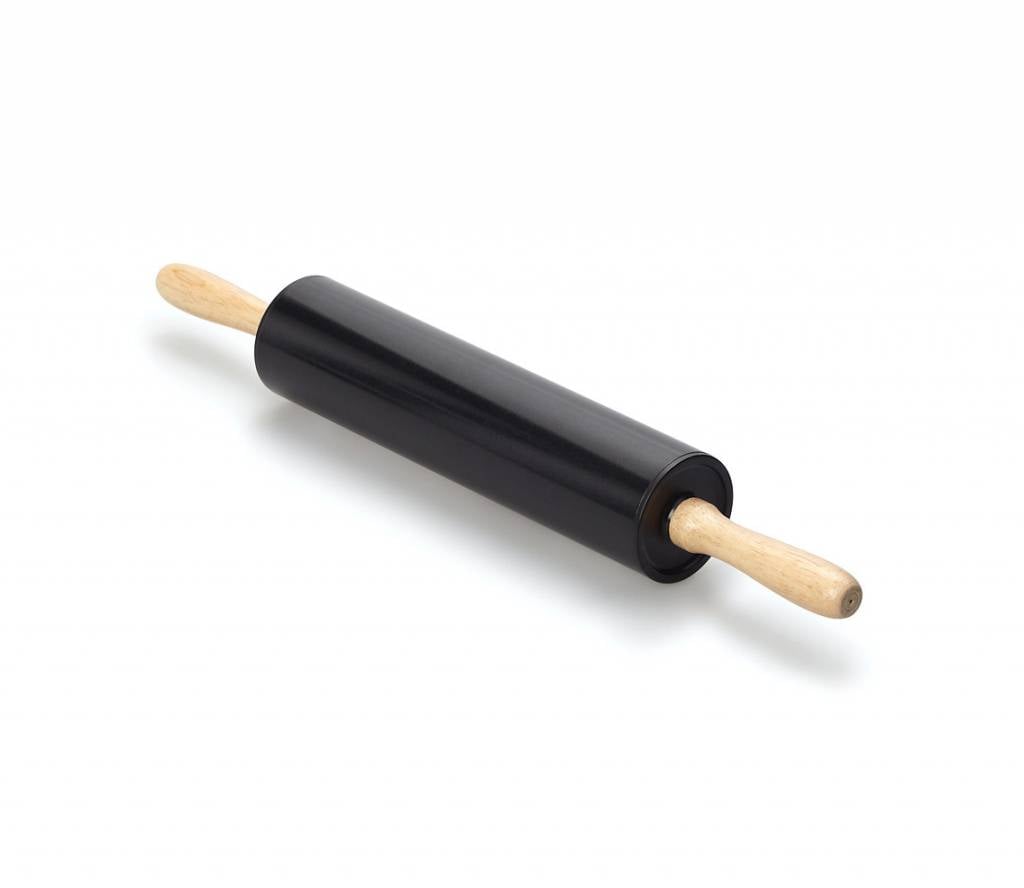 Every good cook should have this rolling pin in their kitchen. It is worthy of professional pastry chefs. This rolling pin is non-stick and solid, and hard wood handles provide stability and comfort.
20.99 $
SHOP NOW