This classic recipe for pasta sauce from the Italian region of Amatrice is traditionally made with tomatoes, pecorino and guanciale and tossed with bucatini noodles.
Preparation
In a pot over medium-high heat, soften the garlic in the oil without letting it brown. Add the tomatoes and simmer for 20 minutes or until they begin to burst. With a potato masher, crush the tomatoes until smooth. Cook for 5 more minutes. Set aside.

Meanwhile, in a large skillet over medium-high heat, brown the pancetta for 5 minutes. Season with pepper. Drain on a plate lined with paper towel.

In a pot of salted boiling water, cook the pasta until very al dente. Reserve 1 cup (250 ml) of the cooking water. Drain the pasta. Add the pasta and reserved cooking water to the tomato sauce. Cook for 5 minutes over medium heat, stirring to coat the pasta in the sauce. Add the cheese and stir until melted. Top with the pancetta.
Note
Guanciale is a cured (not smoked) meat product made from pork jowl or cheek.
To help you with this recipe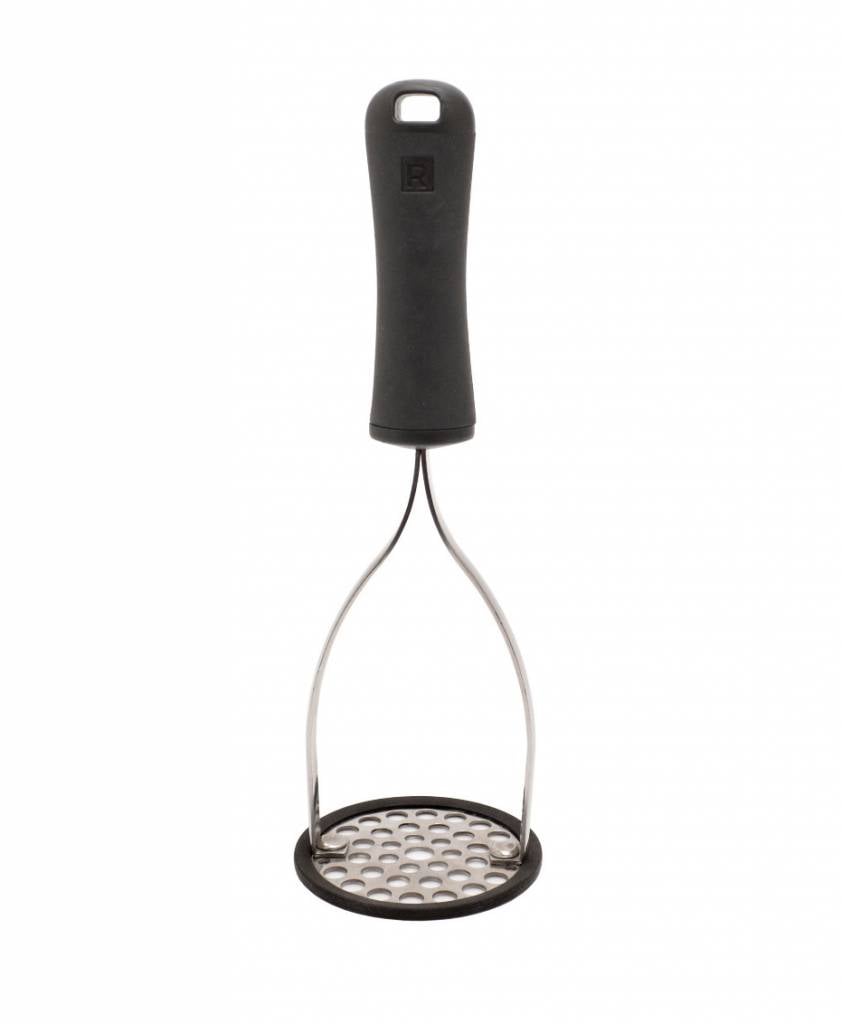 This stainless steel potato masher can be used directly into your non-stick cooking pots without scratching thanks to its silicone rim. Ultra-resistant, it can withstand temperatures up to 230 °C/446 °F.
26.99 $
SHOP NOW