Meatloaf lovers, rejoice. Our twist makes this family favourite even more lovable, with a generous mixture of vegetables, ground pork and a punchy red pepper barbecue sauce.
Preparation
Red Pepper Barbecue Sauce
With the rack in the middle position, preheat the oven to 450°F (230°C).

On a non-stick or silicone mat-lined baking sheet, place the bell peppers skin side up. Coat with the oil and season with salt and pepper. Roast for 30 minutes or just until tender and browned. Transfer the peppers to an airtight container and let cool for 20 minutes. Remove the skin.

In a food processor or blender, purée the roasted peppers, green onions and garlic until smooth. Add the remaining ingredients and blend well.

Transfer the purée to a pot and cover with a splatter screen, if you have one. Cook over medium-low heat for 5 minutes, stirring a few times. Season with salt and pepper. Set aside.
Vegetable and Pork Meatloaf
Reduce the oven to 375°F (190°C). Line a baking sheet with a silicone mat or parchment paper.

In a food processor, finely chop the onion, carrot and mushrooms. Transfer to a large bowl. Add the pork, breadcrumbs, egg and 1/4 cup (60 ml) of the red pepper barbecue sauce. Mix with your hands until well combined. Season with salt and pepper.

On the baking sheet, form the mixture into a cylinder about 9 inches (23 cm) long. Bake for 45 minutes. Cover with 1/4 cup (60 ml) of the barbecue sauce and bake for 10 more minutes. Remove from the oven and let rest for 10 minutes.

Meanwhile, in a large non-stick skillet over medium-high heat, cook the bell peppers in 1 tbsp (15 ml) of the oil. Transfer to a plate. Cook the Swiss chard in the remaining oil, stirring, until tender.

Serve the meatloaf with the remaining barbecue sauce, the sautéed peppers and the Swiss chard.
To help you with this recipe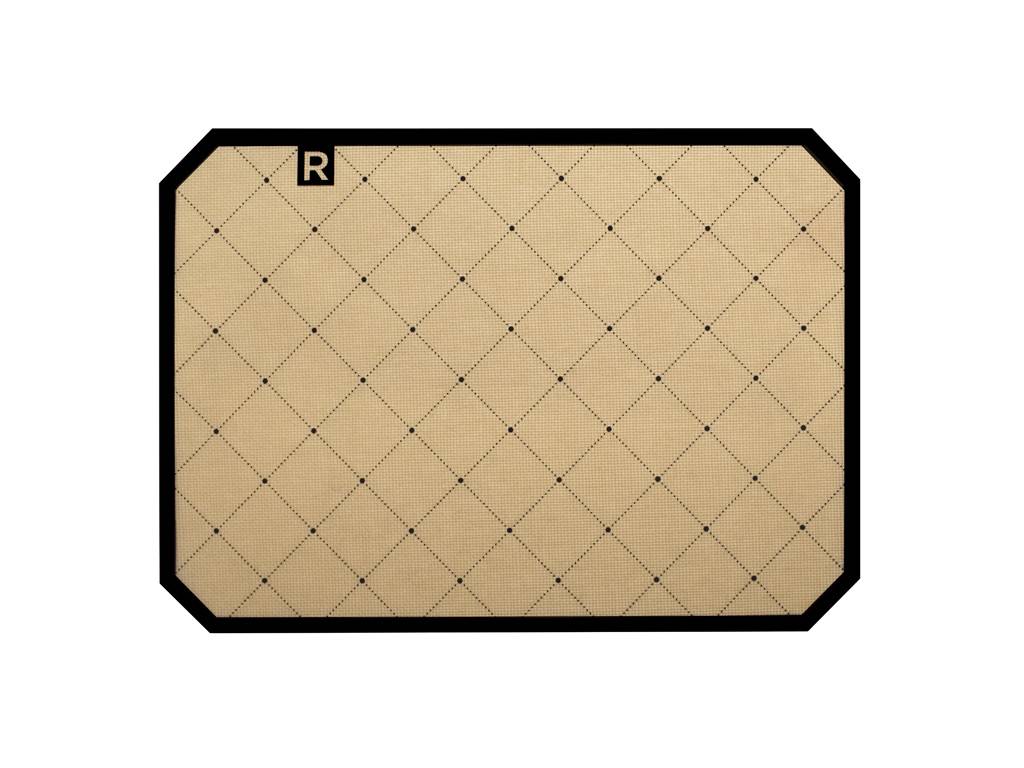 This silicone pastry mat can withstand very high temperatures. Its non-stick coating is perfect for baking cookies and pastries as well as any other food that you would cook on a baking sheet.
25.99 $
SHOP NOW