Preparation
Romesco Sauce
With the rack in the middle position, preheat the oven to 450ºF (230ºC).

On a non-stick baking sheet or a sheet lined with parchment paper, place the bell peppers (skin-side up), tomatoes, and cherry pepper. Toss with 1 tbsp (15 ml) of the oil. Bake for 25 minutes or until the peppers begin to colour. Transfer the vegetables to an airtight container and let cool for 20 minutes. Remove the skin and seeds.

In a blender, purée the peppers, tomato, and cherry pepper with the remaining ingredients. Season with salt and pepper. Set aside
Leeks
On the same baking sheet, place the leeks cut-side down. Drizzle with the oil. Season with salt and pepper. Cover with aluminum foil but do not seal. Bake for 20 minutes or until the leeks are tender and golden. Remove the first layer of leek if it has toughened during the baking.

Spread half the Romesco sauce over the bottom of a serving platter. Place the leeks cut-side up in the sauce. Serve with the remaining sauce on the side.
Note
The sauce is also great with grilled asparagus, in sandwiches, or with grilled meats.
To help you with this recipe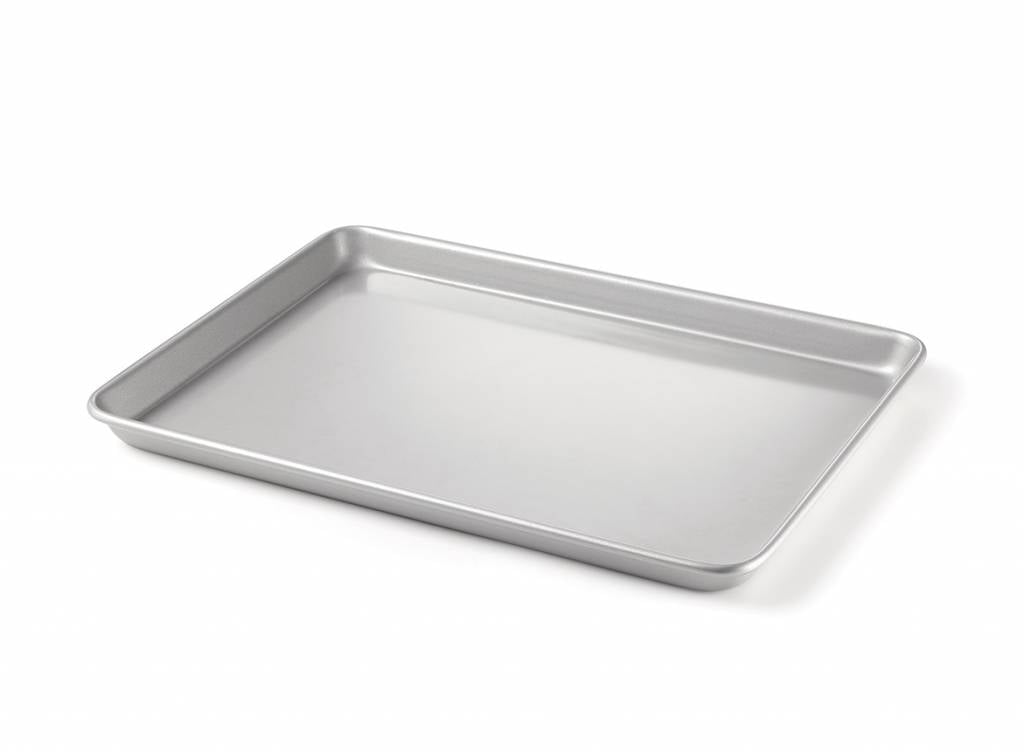 This must-have cooking accessory is perfect for baking cookies, pastries, meat or a whole meal making sheet pan dinner and getting the weeknight meal on the table fast.
25.99 $
SHOP NOW