This pasta bake recipe is rich and cozy, and the family won't get enough of it!
Preparation
Rosé Sauce
In a pot over medium heat, soften the garlic in the oil for 2 minutes. Add the strained tomatoes, broth, bay leaf and basil. Bring to a boil and simmer for 15 minutes, stirring regularly. Add the cream and cook for 2 minutes. Season with salt and pepper. Remove the bay leaf and basil. Set the sauce aside in a 13 x 9-inch (33 x 23 cm) baking dish.
Pasta Shells
With the rack in the middle position, preheat the oven to 350°F (180°C).

Meanwhile, in a pot of salted boiling water, cook the pasta until al dente. Drain. Spread the pasta shells out on a clean dishcloth and let dry.

In a large skillet over medium heat, soften the onion in the oil until translucent. Add a little bit of water as needed to prevent the onions from browning. Add the spinach and cook until wilted. Transfer to a strainer, pressing down to remove any excess liquid. Let cool. On a work surface, chop the spinach.

In a bowl, combine the spinach, ricotta, Parmesan and nutmeg. Season with salt and pepper. Mix well.

Fill each pasta shell with about 2 tbsp of the ricotta mixture. Place the pasta shells over the sauce in the baking dish, open sides up. Cover the baking dish with foil. Refrigerate at this point, if desired.

Bake for 25 minutes. If desired, broil for 3 to 5 minutes, uncovered, or until browned.
To help you with this recipe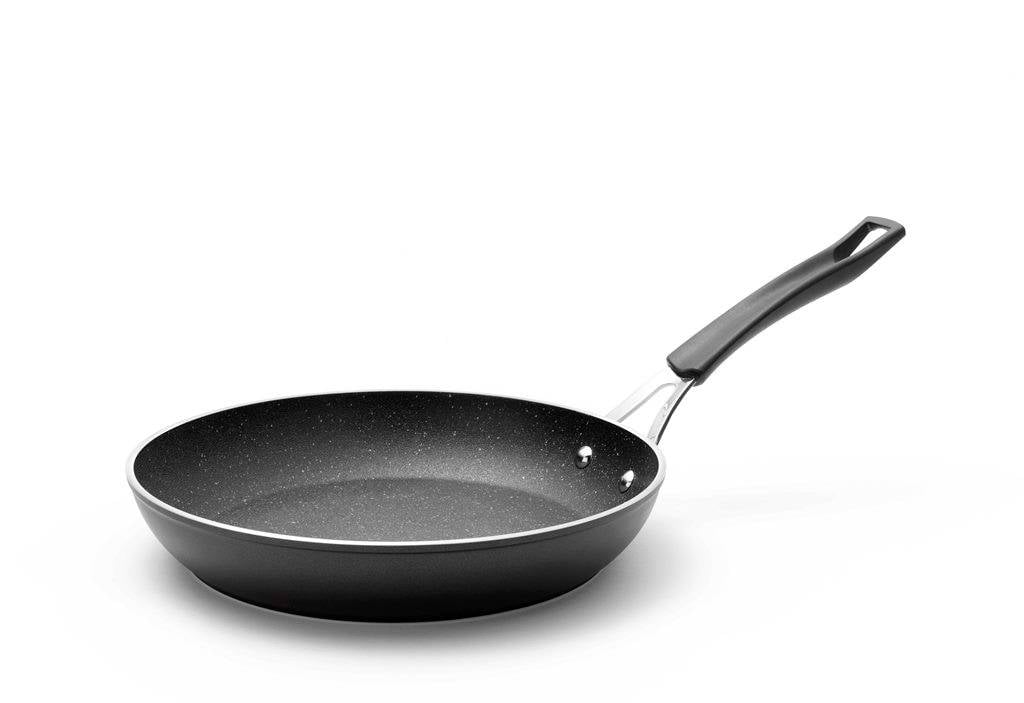 This forged aluminum frying pan is made with The Rock technology, a high-tech process that makes the pan three times more resistant than regular Teflon finish.
61.99 $
SHOP NOW