Preparation
In a large skillet over high heat, brown 1 garlic clove in 1 tbsp (15 ml) of the oil. Add the clams and bay leaves. Mix well. Pour in the wine. Cover and simmer for 3 to 5 minutes or until the clams have opened. Remove the clams from the broth (discard any that have not opened).

In a sieve lined with a coffee filter or a double layer of cheesecloth set over a bowl, strain the clam broth to catch as much of the sand that may have accumulated at the bottom of the skillet. Set the broth aside.

Shell half of the clams and set aside in a large bowl with the unshelled clams. Keep warm.

Meanwhile, in a large pot of salted boiling water, cook the pasta until very al dente. Reserve 1 cup (250 ml) of the pasta cooking water. Drain and lightly oil.

In the same skillet used for the clams, over medium-high heat, brown the remaining garlic cloves and the red pepper flakes in the remaining oil. Add 1 cup (250 ml) of the clam broth (which should be the entire amount you have) and the reserved pasta cooking water. Bring to a boil. Add the pasta, parsley and shelled clams. Cook for 2 minutes while stirring. Adjust the seasoning.

Transfer to a large serving dish and garnish with the unshelled clams.
To help you with this recipe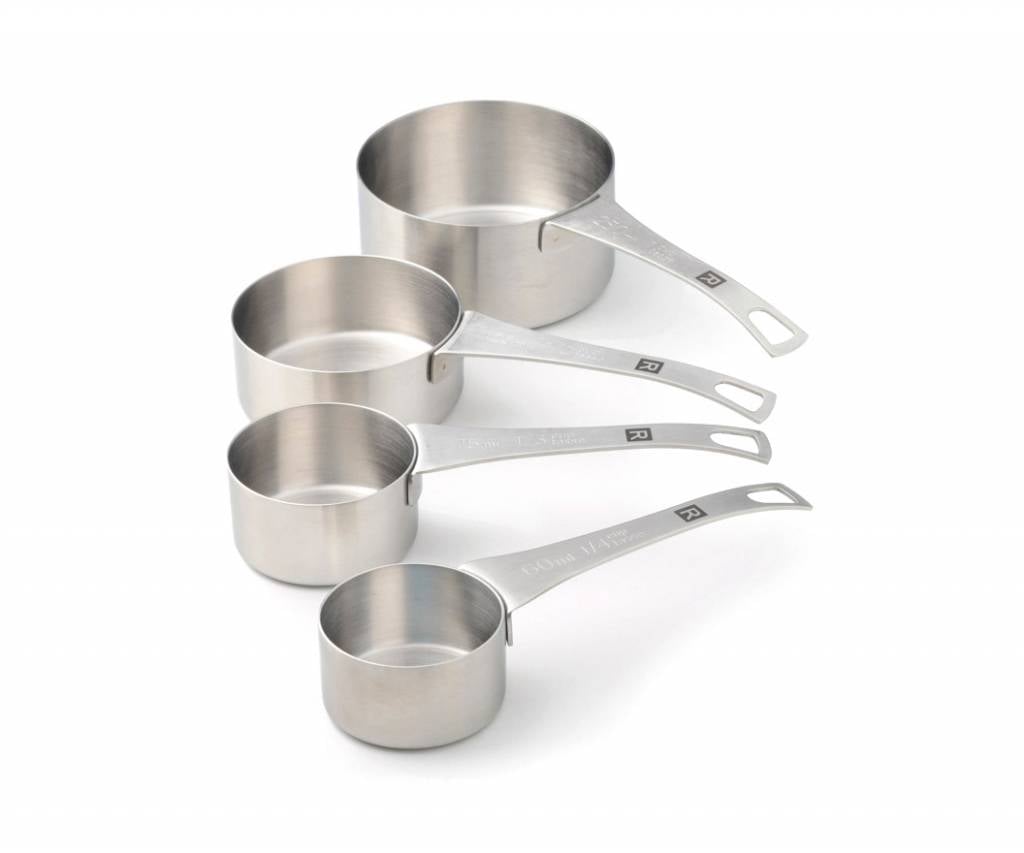 This set of 4 stainless steel measuring cups will measure ingredients with precision. Professional grade quality, these cups can be inserted into each other for easy storage.
35.99 $
SHOP NOW