What to do with this year's cucumber bumper crop? Look no further than this quick, fresh and crunchy recipe for pickled cucumbers.
Preparation
In a bowl, combine the cucumber, shallot and salt. Let sit for 15 minutes. Drain, pressing down lightly. Place in a bowl and set aside.

Meanwhile, in a glass measuring cup, combine the remaining ingredients. Heat the marinade in the microwave oven for 1 minute, making sure it does not boil. Let cool.

Place a sieve over the bowl of cucumber. Pour the marinade through the sieve. Compost or discard the aromatics. Toss the cucumber with the marinade. Transfer to an airtight container. The pickled cucumber will keep for 1 week in the refrigerator. Delicious served with grilled meats or as a topping for beef and bell pepper subs.
To help you with this recipe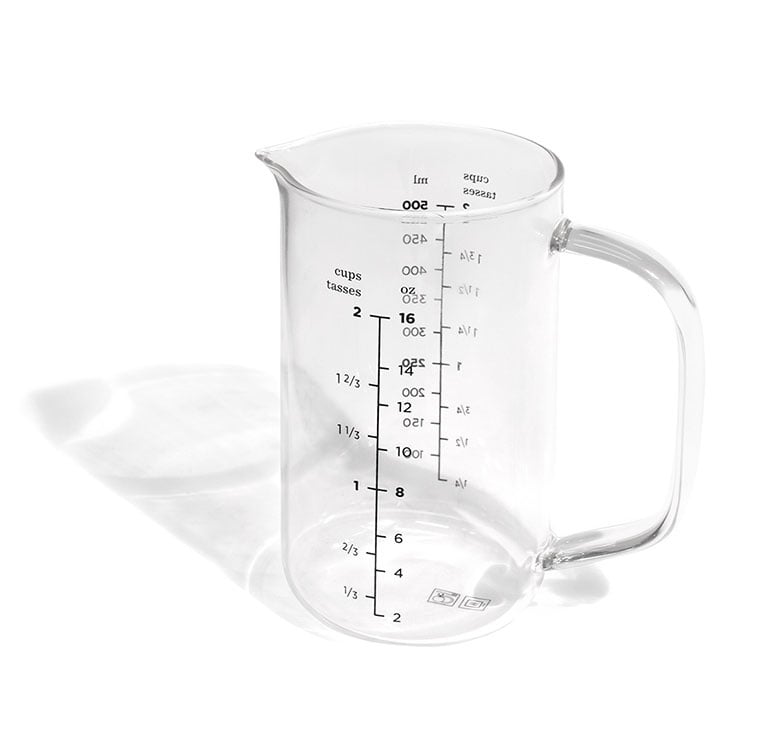 This glass 2-cup (0.5 litre) measuring cup lets you accurately measure both dry and liquid ingredients. Measures are easy to read, and the pouring spout helps to avoid spillage.
14.99 $
SHOP NOW