These canapés with carrots and cashew spread will be a hit with your vegan family members.
Preparation
Marinated Carrots
With the rack in the middle position, preheat the oven to 350°F (180°C).

Place a steamer basket in the bottom of a large pot. Add enough water to just reach the bottom of the steamer. Place the carrots in the steamer. Cover and bring to a boil for 5 minutes or until al dente, making sure there is always enough water in the pot. Let cool.

In a 13 x 9-inch (33 x 23 cm) baking dish, combine the remaining ingredients. Add the carrot ribbons and toss to coat. Season with salt and pepper.

Bake for 15 minutes or until the carrots are tender and pliable. Let cool. Cover and refrigerate for 1 hour.
Cashew Spread
Meanwhile, place the cashews in a small pot and cover with water. Bring to a boil. Remove from the heat and let soak for 15 minutes. Drain and rinse under cold water.

In a blender, combine the cashews with the water, lemon juice, nutritional yeast and salt. Purée until smooth. Add more water as necessary. Season with pepper. Refrigerate until ready to use.
Assembly
Cover each cracker with cashew spread. Set aside any leftover spread for another use, such as a dip for vegetables or in a sandwich. Top the canapés with a rosette of carrot ribbons, sesame seeds and dill.
Note
Nutritional yeast can be found in some grocery stores and in health food stores. It should not be confused with active dry yeast that's used in breadmaking. While active dry yeast is granular, nutritional yeast is yellow and flaky.
To help you with this recipe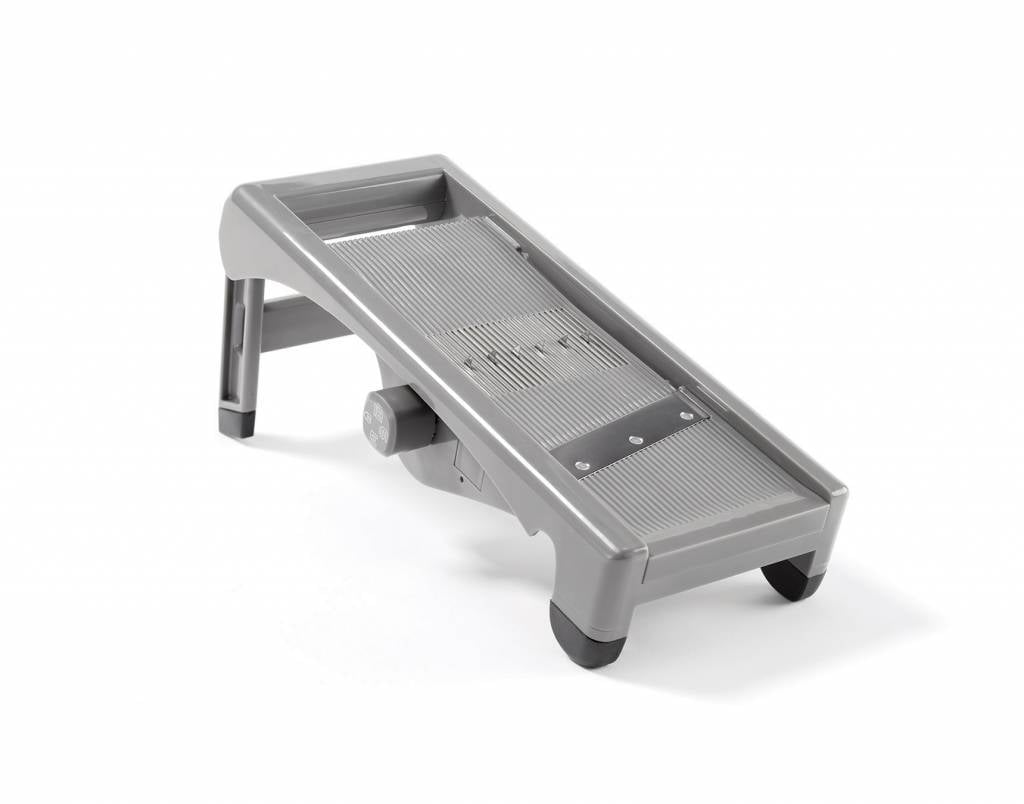 This mandolin has three different size blades that allow for rapidly and safely julienning or thinly slicing vegetables like beets, for example.
39.99 $
SHOP NOW