Accessible ingredients come together to create a visually stunning holiday starter.
Preparation
Garlic Cream
In a pot over medium-high heat, bring the broth, cream and garlic to a boil. Simmer over medium heat for 20 minutes or until the garlic is softened and the broth is reduced by half. Remove from the heat. Using a hand blender, purée until smooth. Bring to a boil.

In a small bowl, combine the cornstarch and water. Gradually pour the cornstarch mixture into the garlic cream, whisking constantly. Simmer for 1 minute. Season with salt and pepper. Set aside.
Pasta
Meanwhile, in a food processor, finely chop the broccoli until it resembles the texture of couscous (½ broccoli should yield ¾ cup/180 ml of "couscous").

In a skillet over medium heat, soften the broccoli in 1 tbsp (15 ml) of the oil. Set aside on a plate.

Clean the skillet and return it to medium heat. Cook the garlic in the remaining oil until browned. Drain the garlic chips on paper towels, keeping the oil in the skillet.

In the same skillet, brown the cauliflower in the garlic oil until tender, about 5 minutes. Keep warm.

In a pot of salted boiling water, cook the pasta until al dente. Drain. Return the pasta to the pot. Add the garlic cream and cook over medium heat until the pasta is coated in the sauce.

Using tongs or a large carving fork and a large serving spoon, twirl the pasta, one portion at a time, and pile it high at the centre of each plate. Cover with any remaining garlic cream. Arrange small mounds of the broccoli, cauliflower, Parmesan and garlic chips around the pasta.
Note
Delicious served with shavings of torchon-style foie gras.
All of the components of this recipe can be made in advance: the sauce and garlic chips can be made a few days ahead; the broccoli and cauliflower can be made 24 hours in advance. All that's left to do is cook the pasta right before serving and then assemble the final dish.
To help you with this recipe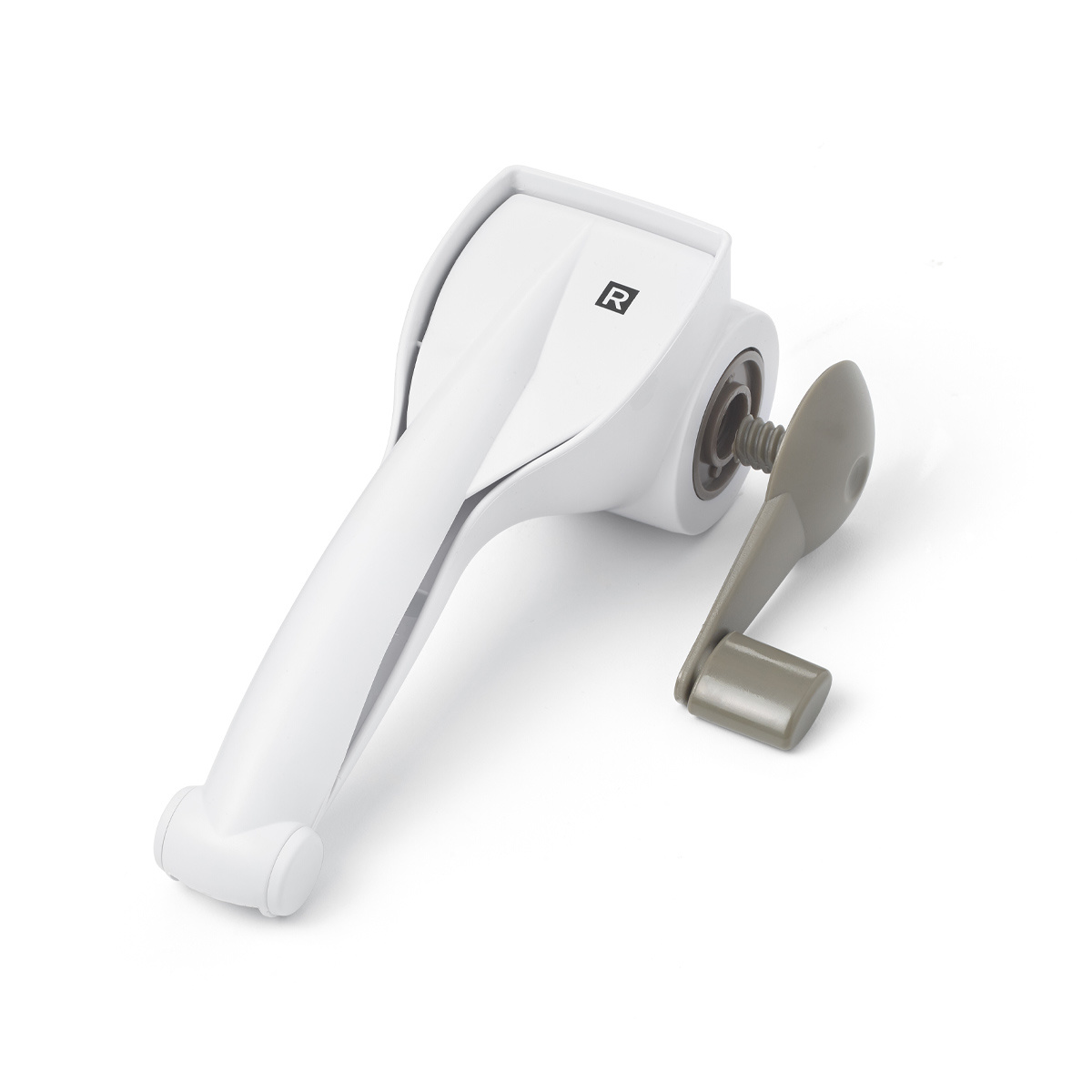 This tool is safe on fingers and includes two interchangeable drums made of stainless steel. One is for fine shavings and the other coarse. Both yield quality results not only with cheese, but with other foods like nuts, garlic, ginger, chocolate, etc.
22.99 $
SHOP NOW