This elegant cheese mousse is perfect for the holidays, and a unique alternative to the usual cheese plate.
Preparation
Cheese Mousse
In a bowl, combine the green onions and herbs with 2 tbsp (30 ml) of the oil, the vinegar and salt. Set aside half of the mixture in a small bowl and stir in the remaining oil. Set aside until ready to serve.

In another bowl, whisk the cream until firm peaks form.

Add the quark to the bowl of herbs. Season with salt. Using a spatula, gently fold in the whipped cream. Adjust the seasoning.

Transfer the cheese mixture to a sieve lined with cheesecloth and set over a bowl. Close the cheesecloth around the mixture. Weigh down with a plate and a heavy object, such as a large can. Let drain for 1 hour in the refrigerator. Once fully drained, the cheese mousse will keep for 4 days in an airtight container in the refrigerator.
Assembly
Meanwhile, slice the zucchini into thin ribbons on a mandoline. Place in a bowl. Season lightly with salt and let degorge for 10 minutes at room temperature. Pat the zucchini dry with paper towels, if needed.

Drizzle a line of the reserved herb-oil mixture along the bottom of four plates. Shape the cheese mousse into quenelles and place beside the herb-oil mixture. Fold the zucchini ribbons into accordions and place about one-quarter of them side by side on each plate next to the cheese mousse. Garnish with the microgreens or wild rose. Serve with crackers or croutons.
To help you with this recipe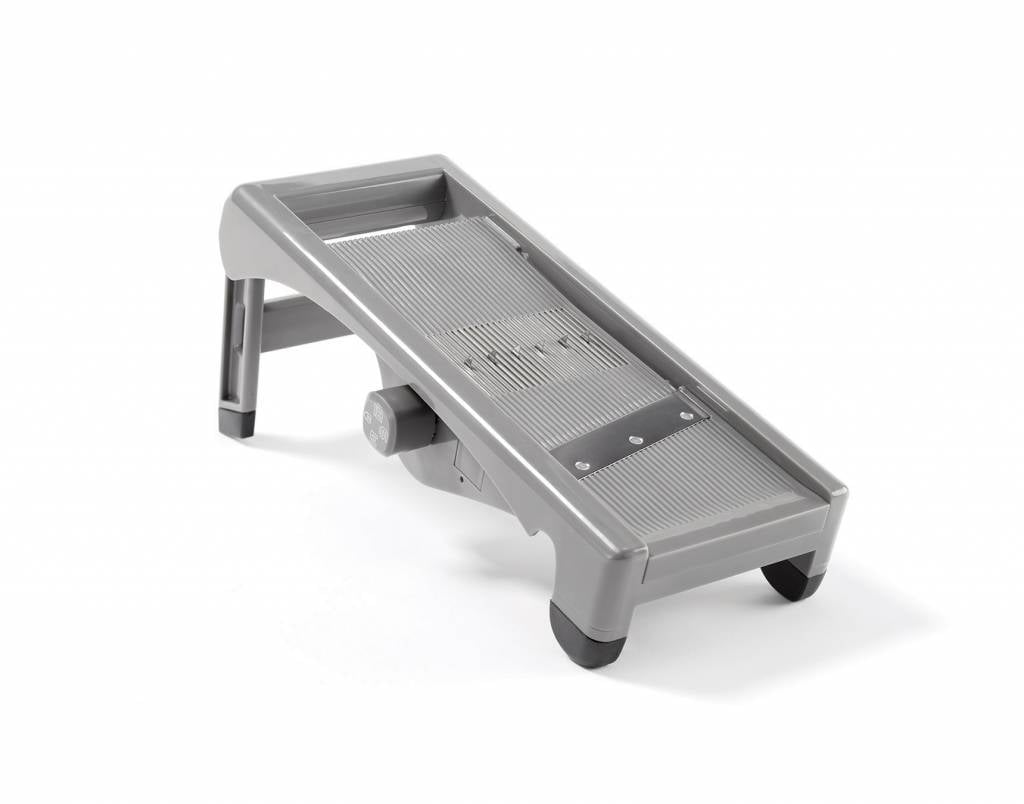 This mandolin has three different size blades that allow for rapidly and safely julienning or thinly slicing vegetables like beets, for example.
39.99 $
SHOP NOW