These homemade marshmallows taste wonderful in a warm cup of hot chocolate.
Preparation
Line an 8-inch (20 cm) square pan with plastic wrap and oil lightly.

In a pot, sprinkle the gelatin over the raspberry purée. Let bloom for 5 minutes. Add the sugar and bring to a boil. Remove from the heat and let cool for 5 minutes.

In a bowl, whisk the cooled raspberry mixture and corn syrup with an electric mixer for 5 to 7 minutes or until cooled to room temperature and stiff peaks form. Spread out evenly in the prepared pan. Smooth out using a spatula. Let cool at room temperature or until completely set, about 2 hours.

In a large bowl, sift together the icing sugar and cornstarch.

Sprinkle a work surface and a knife with some of the cornstarch mixture. Unmould the marshmallows. Cut into 64 cubes (see note) and coat in the cornstarch mixture. Place the marshmallows in a sieve and shake to remove any excess coating.

The marshmallows with keep for 1 week in an airtight container at room temperature.
Note
To get ½ cup (125 ml) of raspberry purée, blend 1 1/3 cup (165 g) frozen and thawed raspberries until smooth. Strain through a sieve set over a bowl. The raspberry purée can be replaced with other types of fruit purée to get a variety of flavours.
The marshmallows can be cut in a variety of shapes depending on how you plan to use them.
To help you with this recipe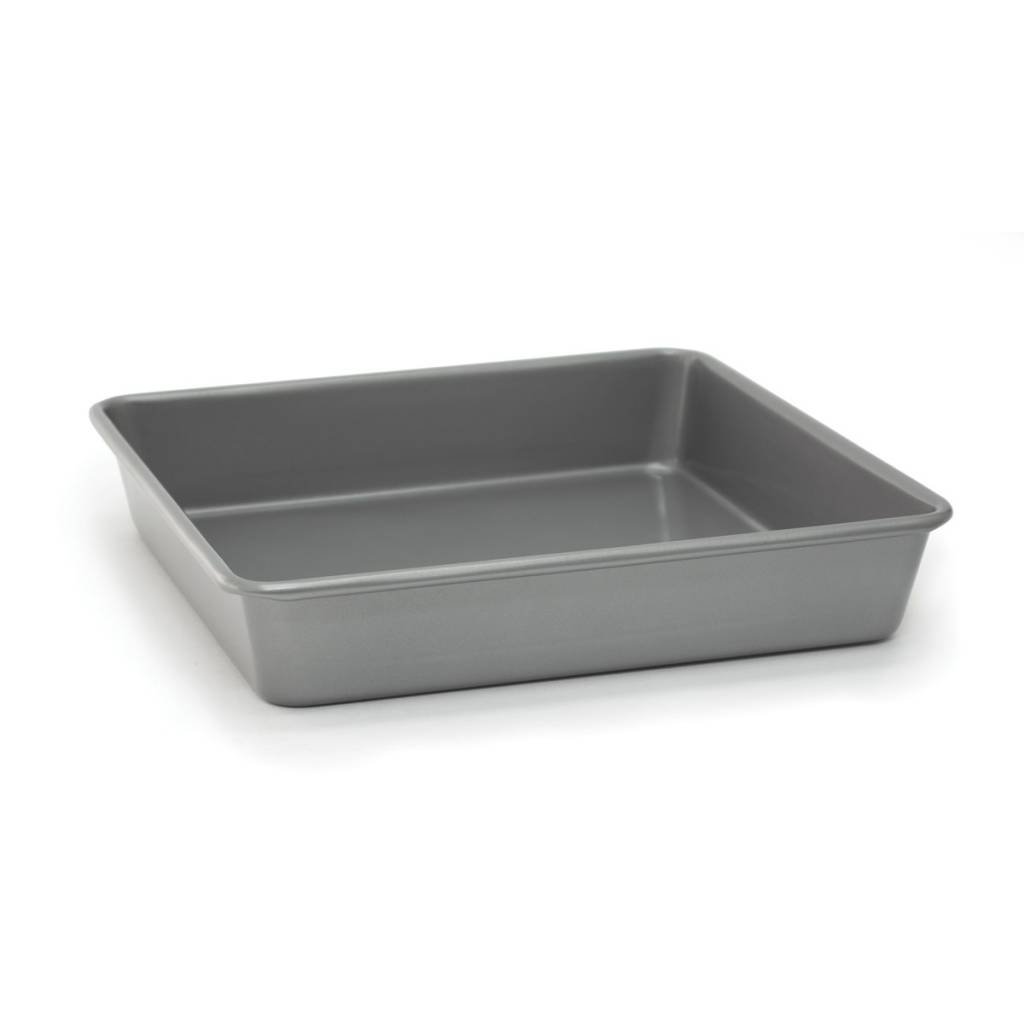 This non-stick square pan is the ideal size for baking granola bars, date squares or sugar fudge. Its durable non-stick coating and slightly rounded corners ensure even cooking as well as easy unmoulding and cleaning.
17.99 $
SHOP NOW