The homemade potato doughnuts are absolutely addictive. They're also freezable to enjoy whenever the craving hits.
Preparation
In a bowl, combine the flour, baking powder, baking soda and salt. Set aside.

In another bowl, whisk the eggs and sugar with an electric mixer for 1 minute or until frothy. Add the mashed potatoes and butter. Mix well. Add the dry ingredients and mix until smooth. Form the dough into two discs with your hands. Cover in plastic wrap and refrigerate for 1 hour.

Preheat the vegetable shortening or oil in a deep fryer to 375°F (190°C). Line a baking sheet with paper towels.

On a floured work surface, roll out the dough until ½ inch (1 cm) thick. Using a round 3-inch (7.5 cm) cookie cutter, cut out the doughnuts. Using a small, round ¾-inch (2 cm) cookie cutter, cut out the doughnut holes. Reuse any dough scraps. Let rest for 15 minutes at room temperature to allow the dough to dry out slightly and form a nice crust while frying.

Cook 3 or 4 doughnuts at a time in the hot oil for 2 to 3 minutes or until golden, turning over halfway through. Watch out for splattering. Drain on the paper towels and let cool. Freeze the doughnuts at this point, if desired.

Serve the doughnuts cooled to room temperature, ideally on the same day they are made. Dip in chocolate sauce or maple royal icing, or drizzle with fleur de sel caramel. The plain doughnuts will keep for 2 days in an airtight container in a cool, dry spot.
Note
Although canola oil works well, we found that we got better results (a crispier crust and a less oily mouth feel) when we used Crisco-style vegetable shortening.
To help you with this recipe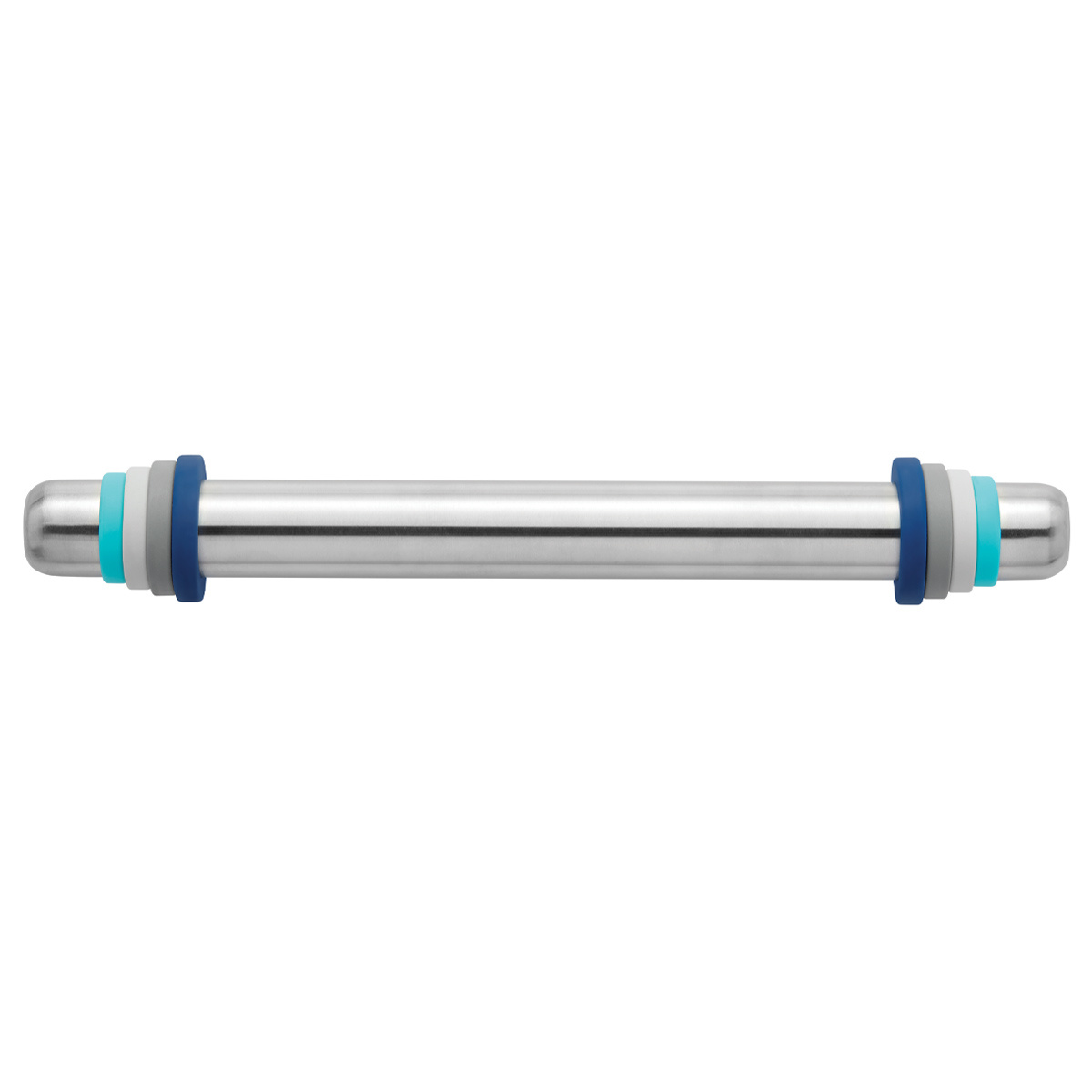 This rolling pin has a smooth and non-stick stainless steel surface. It can be chilled beforehand in the freezer, making it easier to work with the dough. Removable silicone discs slide easily onto the pin to help roll out your preferred pastry thickness.
24.99 $
SHOP NOW