This luscious homemade fleur de sel caramel recipe is perfect for drizzling on homemade doughnuts.
Preparation
In a pot, bring the sugar and water to a boil. Cook without stirring until golden. Off the heat, gradually add the cream and fleur de sel. Watch out for splattering. Bring back to a boil just until the mixture is smooth. Add the butter and stir until melted. Transfer to an airtight container and let cool completely.

The caramel will keep for 1 month in the refrigerator.
To help you with this recipe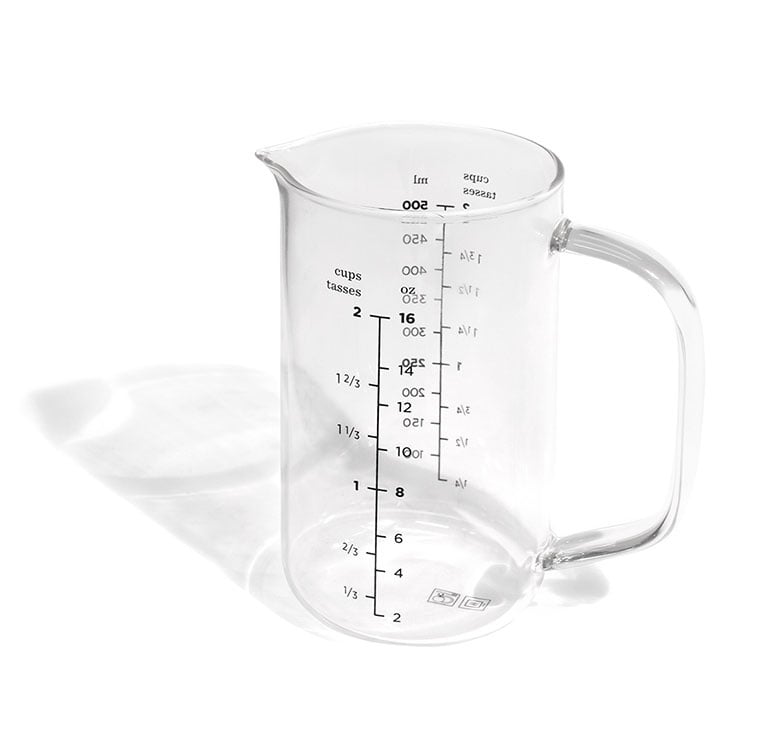 This glass 2-cup (0.5 litre) measuring cup lets you accurately measure both dry and liquid ingredients. Measures are easy to read, and the pouring spout helps to avoid spillage.
14.99 $
SHOP NOW