This luscious and creamy salmon mousse is great for dipping crackers.
Preparation
In a glass or ceramic baking dish, coat the salmon in the oil. Season with salt. Cover with plastic wrap. Cook in the microwave oven for 2 to 3 minutes, 1 minute at a time, until cooked. Let cool. Refrigerate for 1 hour 30 minutes or until completely chilled. Drain.

Lightly oil a 9-inch (23 cm) tart pan with removable bottom or a pie plate. Line with plastic wrap.

In a food processor, purée the cream cheese, sour cream, Sriracha and salmon until smooth. Use a spatula to scrape down the sides of the food processor as needed. Transfer the mixture to a bowl. Add half of the chives. Season with salt and mix gently. Spread out in an even layer in the prepared pie dish. Cover with plastic wrap and refrigerate for 2 hours.

Remove the plastic wrap from the top of the mousse. Unmould the mousse and place on a serving dish. Remove the remaining plastic wrap from the mousse. Let sit out at room temperature for 15 minutes. Garnish with the salmon roe (if using), remaining chives and a few chervil leaves. Serve with crackers. The salmon mousse will keep for 5 days in the refrigerator.
To help you with this recipe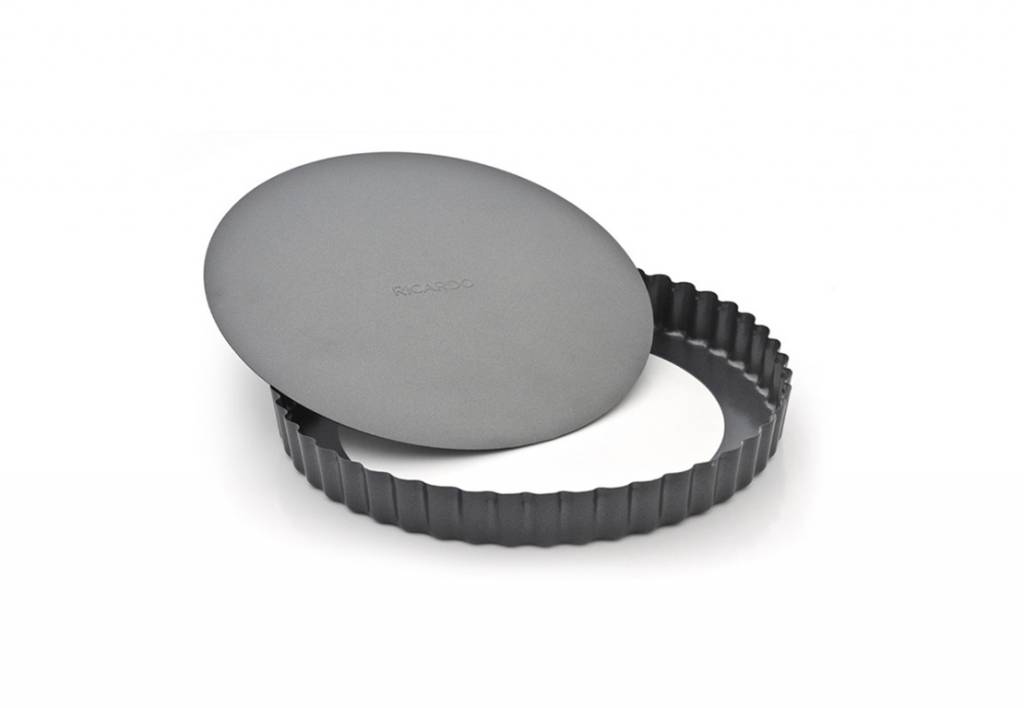 This round tart pan is perfect for baking both savoury and sweet tarts. The dark metal creates a crispy crust and the removable bottom allows for easy unmolding and cleaning.
16.99 $
SHOP NOW