Preparation
In a small bowl, whisk the flour into ½ cup (125 ml) of the broth. Set aside. Add the saffron to the remaining broth.

In a large pot over medium heat, soften the celery, onion, garlic, cilantro stems and ginger in the oil for 3 minutes. Add the spices and cook for 1 minute. Add the lentils, tomatoes, tomato paste, harissa and saffron-infused broth. Bring to a boil and simmer for 40 minutes or until the lentils are tender.

Add the chickpeas and spaghetti. Simmer for another 10 minutes or until the pasta is cooked. Stir in the flour-broth mixture. Drizzle in the beaten egg without stirring and cook for 1 minute. Add the cilantro leaves and serve with naan bread, if desired.
To help you with this recipe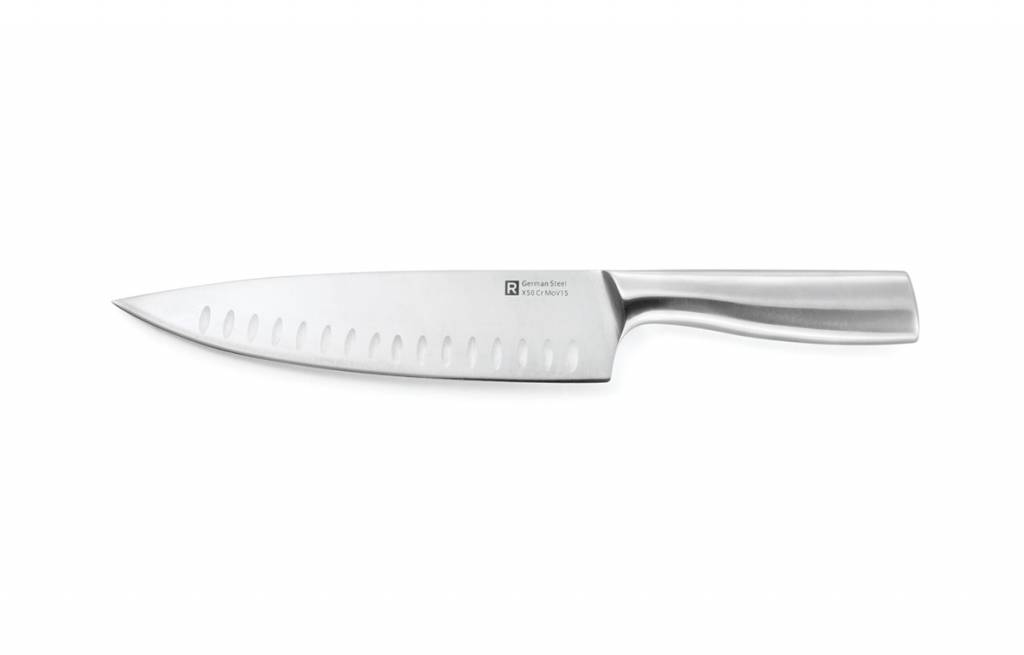 This chef's knife was designed by RICARDO's Test Kitchen staff. Its weight and ergonomic handle are perfectly balanced. The sharp blade provides perfect cuts, while its bevelled grooves ensure meat will not stick to it.
54.99 $
SHOP NOW