Preparation
Set the temperature control of the raclette machine to medium. With a pastry brush, generously cover the raclette cooking pans with olive oil.

In a bowl, combine the breadcrumbs, olive oil, Parmesan and parsley. Season generously with salt.

Place a slice of tomato into each cooking pan. Season with salt and pepper. Top with the breadcrumb mixture.

Cook under the heating element for 2 to 3 minutes or until the tomatoes shrivel slightly and the breadcrumbs are golden.
Note
Another idea for a raclette brunch: Asparagus in butter. Place trimmed asparagus stalks and a knob of butter on the raclette cooking grill. Season with salt and pepper. Cook for 2 to 3 minutes or until the asparagus are crisp-tender, turning regularly.
To help you with this recipe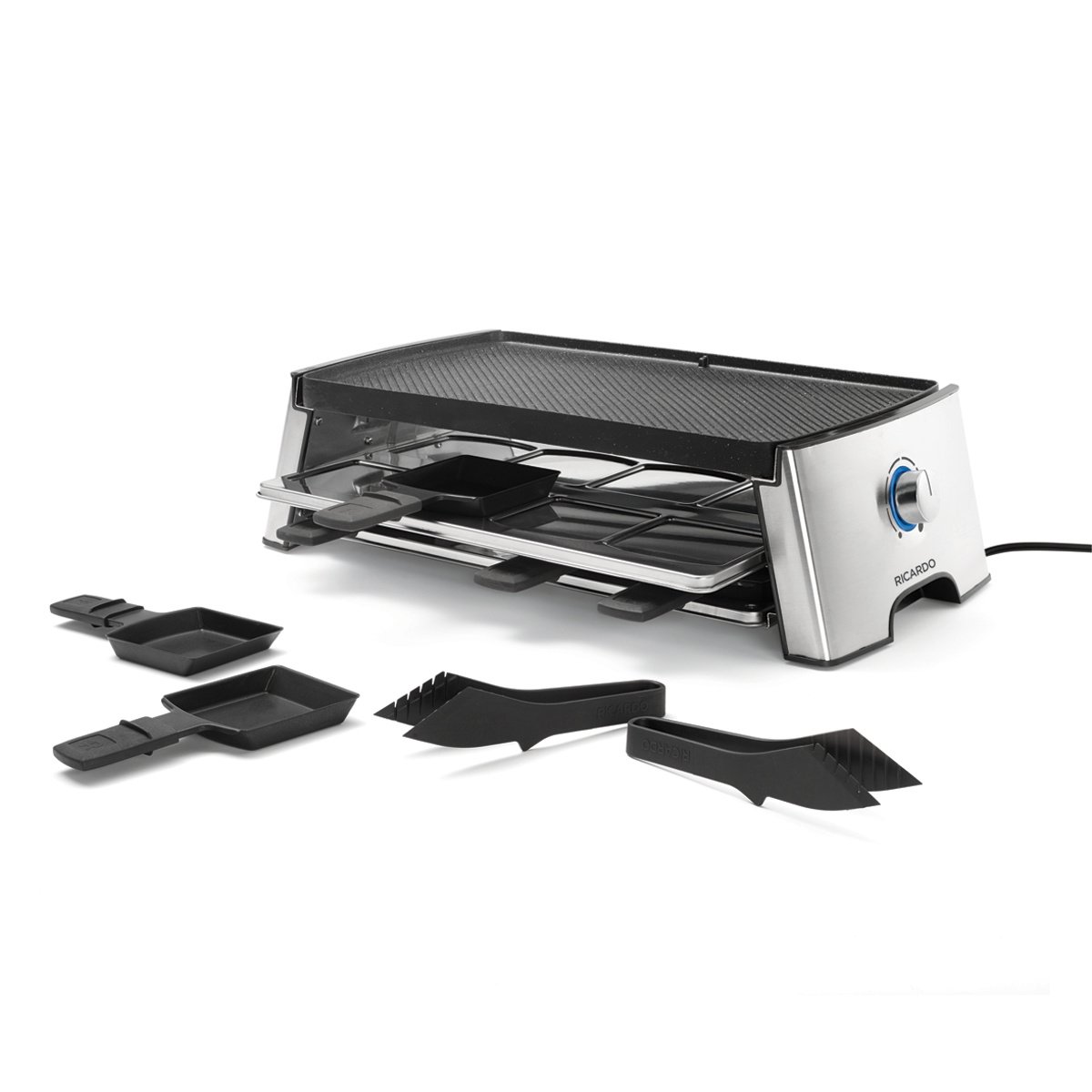 This RICARDO electric raclette features a high-performance The Rock reversible grill. The ribbed side lets eight people at a time grill their favourite meats, seafood or vegetables, and the flat side is ideal for cooking crepes or eggs.
129.99 $
SHOP NOW