Preparation
Mash
In a pot of salted boiling water, cook the carrots for 10 minutes. Add the potatoes and cook for another 20 minutes or until the vegetables are tender.

Meanwhile, in a large skillet over medium heat, soften the leek and kale in the butter without browning. Add the cream. Cook over low heat, stirring, for 5 minutes or until the vegetables are tender. Season with salt and pepper.

Drain the carrots and potatoes. Return to the pot. Using a potato masher, coarsely purée the vegetables. Add the leek and kale mixture. Add more cream, as needed. Adjust the seasoning.
Topping
In the same skillet used to cook the vegetables, brown the sausages on both sides in half of the oil. Cover and cook over low heat for 10 minutes or until cooked through.

In a bowl, massage the kale with some salt to soften. Add the remaining oil and mix to combine.

Serve the mash with the sausages and raw kale.
Note
Stoemp is a classic dish that originated in Brussels but has become popular all over Belgium. While typically served with roasted sausages, this dish has seen many variations and reinterpretations over the years. Regardless, the mashed potato has remained the common denominator along the way.
To help you with this recipe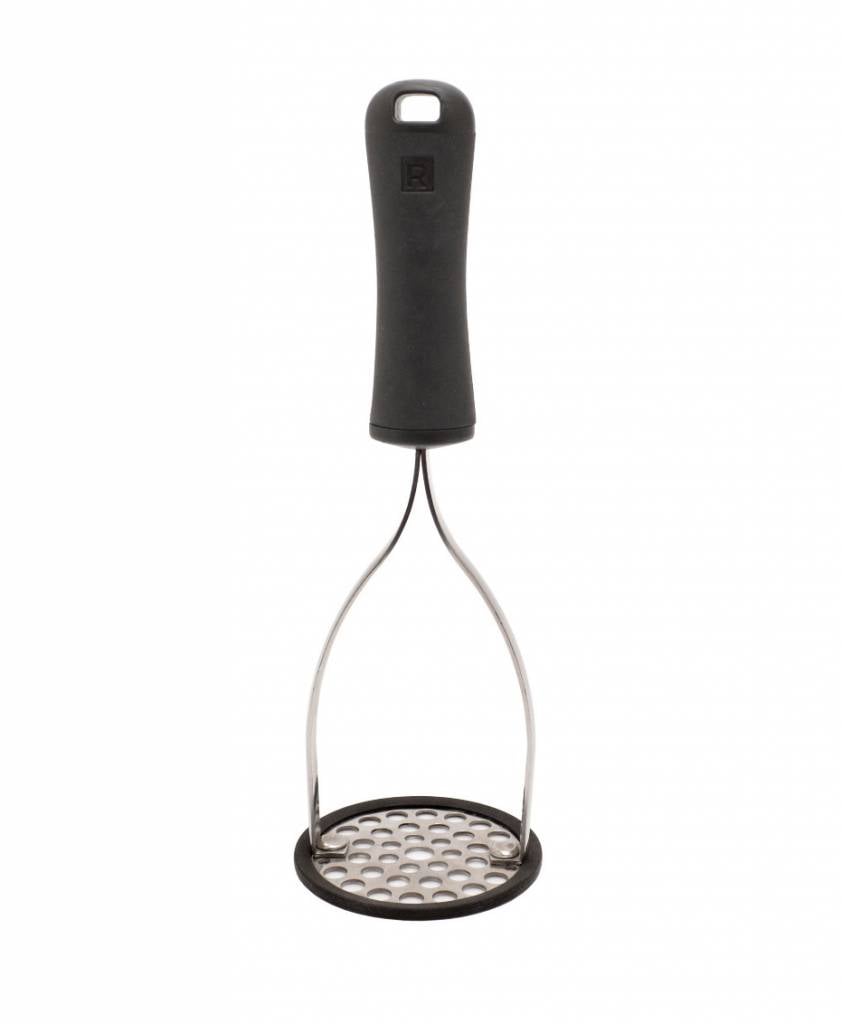 This stainless steel potato masher can be used directly into your non-stick cooking pots without scratching thanks to its silicone rim. Ultra-resistant, it can withstand temperatures up to 230 °C/446 °F.
26.99 $
SHOP NOW