Preparation
In a large bowl, combine the breadcrumbs and milk. Let soak for 2 minutes. Add the meat, eggs, paprika and half of the pepper. Season with salt. With your hands, mix well to combine. Form into 8 patties.

In a large skillet over medium-high heat, brown half of the patties at a time in the butter, about 6 to 8 minutes. Season with salt and pepper. Set aside on a plate.

In the same skillet over medium heat, brown the onions for 5 minutes in the fat left over from the patties. Deglaze with the vinegar and let reduce until almost dry. While whisking, add the broth, flour, Worcestershire sauce and the remaining pepper. Bring to a boil and simmer over medium heat until the sauce thickens, stirring occasionally. Remove from the heat and whisk in the mustard. Return the meat to the skillet and cook for another 2 minutes or until the patties are cooked through. Adjust the seasoning.

Serve the hamburger steaks with the sauce and steamed or mashed potatoes, if desired.
Note
We use toasted flour to thicken the sauce but also to add flavour. You can use store-bought toasted flour or you can make your own.
To help you with this recipe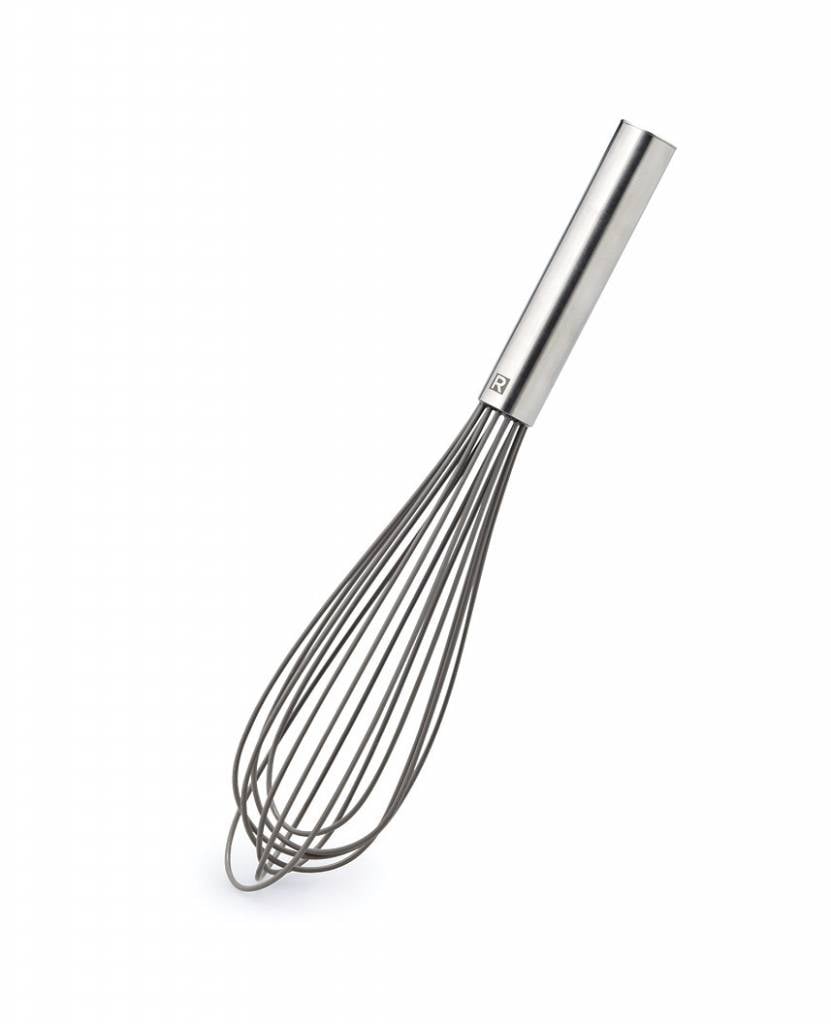 This silicone whisk allows you to whip cream, sauces and eggs efficiently.
12.49 $
SHOP NOW