Preparation
With your hands, form the ground beef into 4 thin patties. To make this task easier, place the patties between two sheets of plastic wrap and slide your hand over them to flatten or use a hamburger press.

In a large non-stick skillet over medium-high heat, toast the buns on both sides in 1 tbsp of the butter. Set aside and keep warm.

In the same skillet over medium-high heat, brown the patties in the remaining butter, about 4 minutes on each side or until cooked through. Season lightly with salt and pepper. Set aside and keep warm.

In the same skillet over medium heat, soften the onions with the lemon juice in the cooking fat left over from the patties. Add the spinach and garam masala. Cook for another 2 minutes or until the spinach has wilted.

Top the patties with the vegetable mixture and cheese. Return the dressed patties to the skillet. Turn of the heat. Cover the skillet and let cook in the residual heat until the cheese has melted.

Spread mayonnaise over the inside of the buns. Place one patty on each bun bottom. Top with a bun top, pressing down slightly. Serve with curry fries.
To help you with this recipe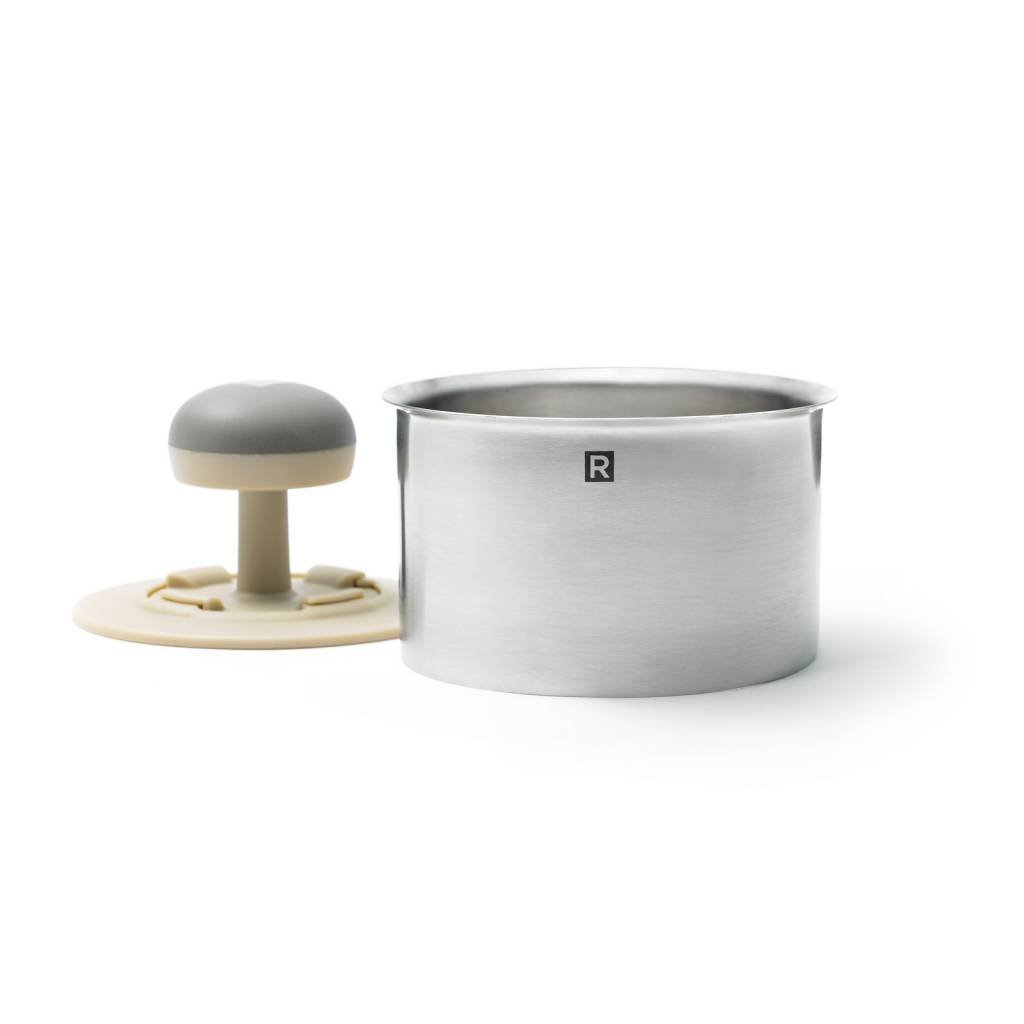 With this RICARDO burger press not only can you make a perfectly round burger patty, but it can also be used to mould tartars. It's the perfect cooking tool for summer barbecues!
17.99 $
SHOP NOW