On ne laisse pas les troubles digestifs liés au gluten gâcher l'été. Pour une saison estivale sans complication, voici une recette de pains à burger sans trace de gluten. On en prépare une grande quantité et on les congèle afin d'en avoir à portée de main dès que l'envie de ketchup, de moutarde et de fromage jaune nous prend.
Preparation
In a bowl, combine the flour, ground almonds, sugar, yeast and salt with a fork. Add the milk, water, applesauce and egg. Stir for 1 minute.

Cover with plastic wrap. Let the dough sit in a warm, humid spot for 1 hour 30 minutes or until it has risen slightly.

Line a baking sheet with a silicone mat or parchment paper.

Using a wooden spoon, hit the dough a few times to knock it back. Add 1 tbsp of gluten-free flour if the dough is too sticky.

Using a 1/3-cup (75 ml) ice cream scoop, form 6 balls of dough. Place on the baking sheet, evenly spacing them out. Sprinkle with the seeds of your choice. Cover with a second baking sheet and let rise for 30 minutes.

With the rack in the middle position, preheat the oven to 375°F (190°C).

Remove the top baking sheet and bake the buns for 18 to 20 minutes or until golden. Let cool on a wire rack.
To help you with this recipe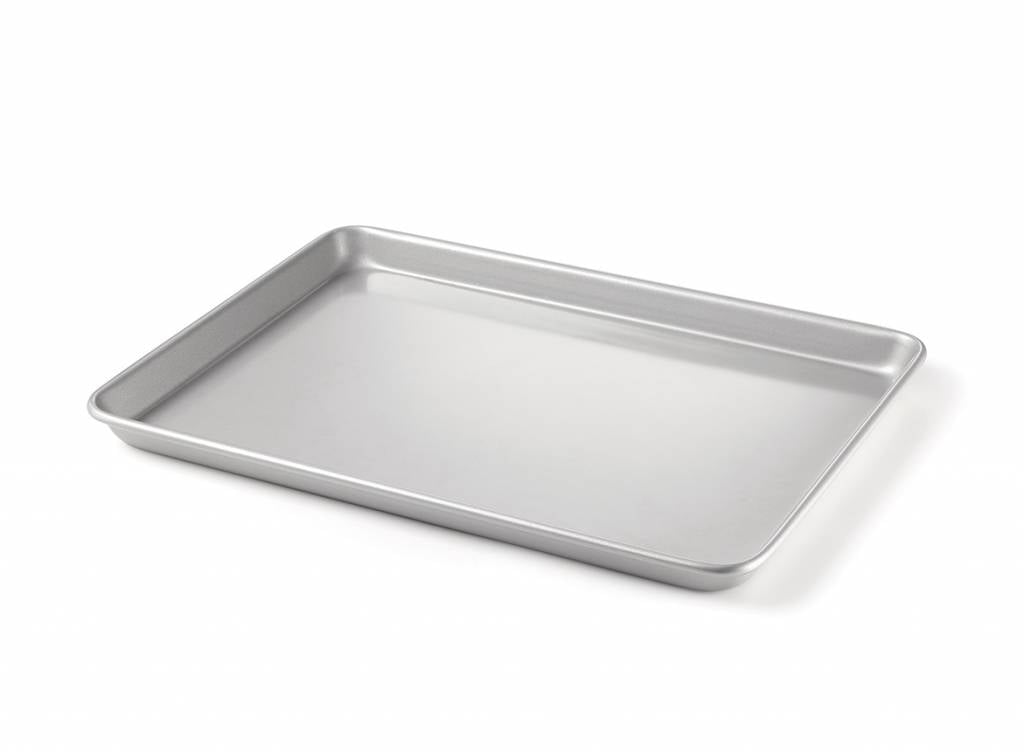 This must-have cooking accessory is perfect for baking cookies, pastries, meat or a whole meal making sheet pan dinner and getting the weeknight meal on the table fast.
25.99 $
SHOP NOW